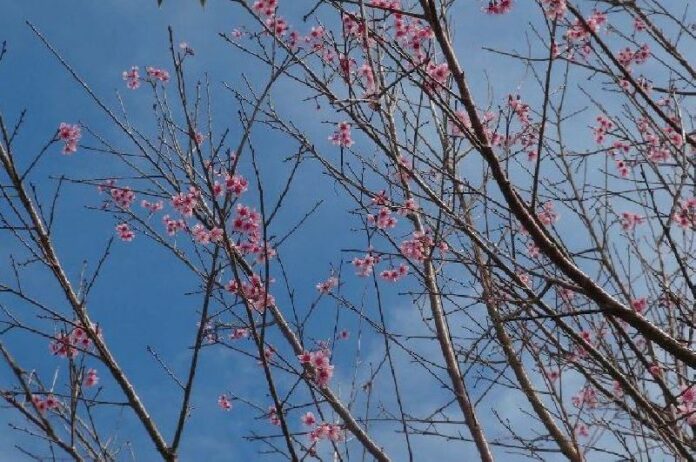 (16 November) The blossoming Wild Himalayan Cherry Trees are greeting visitors to Phuhin Rongkla National Park in the northern region as Thailand′s cool season approaches.
Dubbed ?Thai Sakura? due to its resemblance to the Japanese cherry trees, the plants usually blossom in profusion during the end of November to December, and Lomlo Hill in the National Park is the only place in the kingdom – so far – that tourists can witness them.
"By the beginning of December, all the cherry trees, which are planted in over 10,000 rai (1,600 hectare), should be blossoming", said Ms. Sucharat Seang-aroon, a field officer of Tourism Authority of Thailand (TAT) based in Phitsanulok province.
"It is very beautiful when the hill is covered with these pink trees," Ms. Sucharat added, "tourists are welcomed to enjoy such beautiful scenery and take pictures of this rare experience".
Northern Thailand is also expected to welcome numerous tourists, both Thai and foreign, who are headed to celebrate the Loy Krathong Festival in the region.