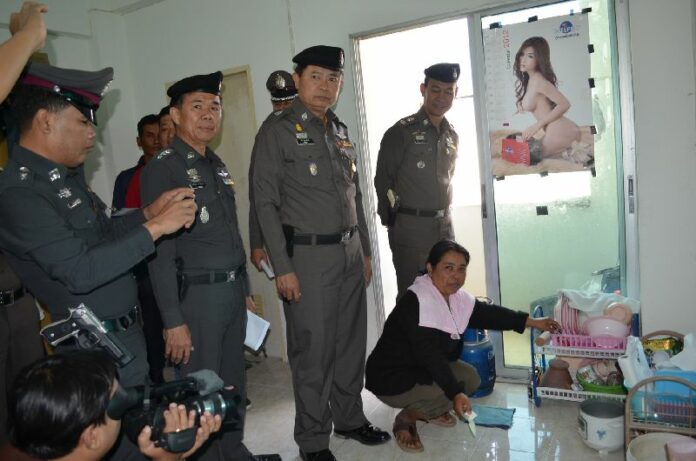 (26 December) A woman in Chonburi province has died after she drank a cup of coffee spiked with rat poison by a wife who allegedly intended to kill her husband and his mistress.
The woman, identified as Ms. Pranee Champatong, told police upon her arrest that she had plotted to kill her husband, Mr. Prasit Champatong, and his extra-marital girlfriend by contaminating bags of instant-mixed coffee with ratsbane and leaving it in his room.
However, when Mr. Prasit had been assigned to work on a night shift on 17 November and the coffee was left untouched. Later, his two coworkers, Ms. Sakonrat Khon-im and Ms. Wilaiphon Taweechat, entered the room and prepared the contaminated coffee for their own consumption.
According to Ms. Sakonrat, Ms. Wilaiphon drank the coffee in one sip, and she quickly suffered from suffocation and died 5 minutes later. Upon seeing her death, Ms. Sakonrat, who reportedly slowly sipped the coffee, alerted the neighbours and was transported to Chonburi Hospital. She survived after going through gastric lavage.
After a month of an investigation, police arrested Supranee, who confessed of the crime. She was then charged for murder and attempted murder.
The suspect said she and Mr. Prasit have been married for over 10 years with two children. She said she later learned about his extramarital affairs and had several fights with him about the issue. Ms. Supranee also claimed she had been beaten by Mr. Prasit, which became a motive of her alleged crime.
Ms. Supranee additionally admitted that she had made a mistake in her plot: she later learned that her husband likes a different flavour of the coffee, which might have been the reason he had not consumed the coffee she had poisoned.
For comments, or corrections to this article please contact: [email protected]
You can also find Khaosod English on Twitter and Facebook
http://twitter.com/KhaosodEnglish
http://www.facebook.com/KhaosodEnglish