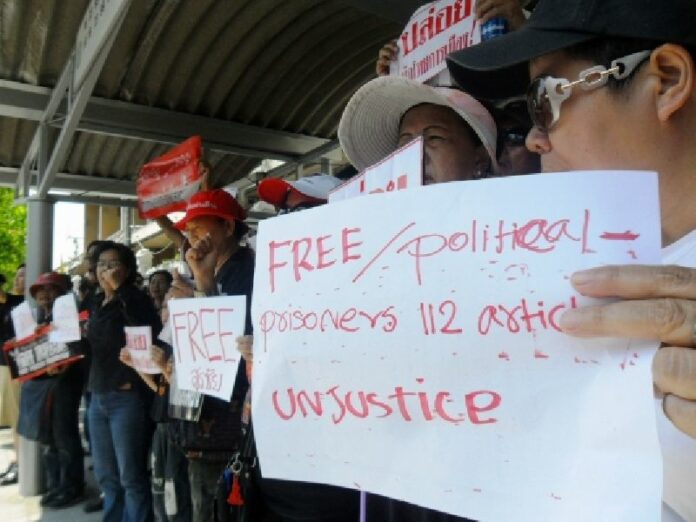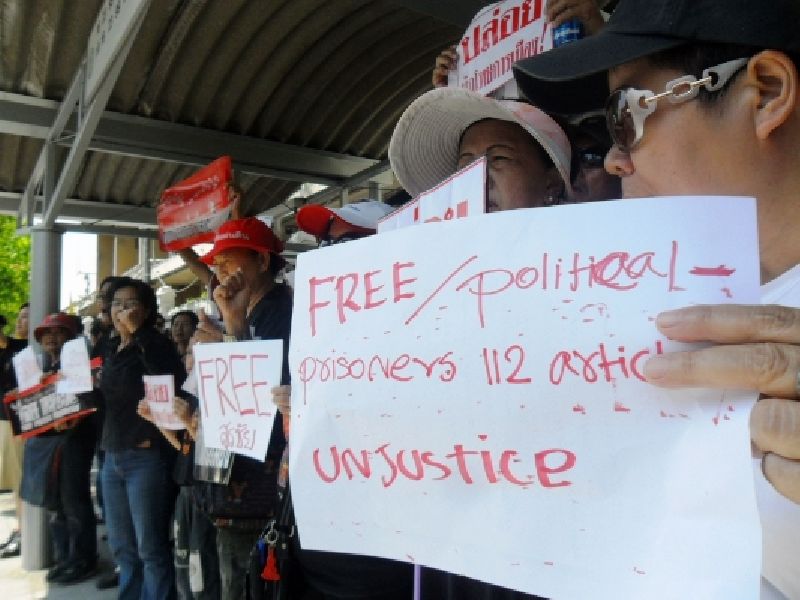 (17 February) The Supreme Court found a 73 year old writer guilty of insulting the monarchy and handed him a suspended sentence of three years in prison.
Mr. Bundit Aneeya was previously convicted of the crime by the Court of Appeals, which also handed the defendant an unsuspended two year jail term. Mr. Bundit contested the verdict, arguing that he was not mentally sane at the time of his alleged wrongdoing.
His plea was accepted by the Supreme Court today. The judges overturned the previous verdict and sided with the ruling of the court of first instance, handing Mr. Bundit a jail sentence of four years which was reduced by the high court to suspended sentence of three years jail term.
The court also noted that the defendant is in old age, and has never been convicted with crimes which carry jail sentence. The judges additionally urged Mr. Bundit to receive treatment for his mental condition and turn himself into "a good citizen" once again.
Lese majeste, or defamation of the Royal Family, is punishable by up to 15 years in prison per offence under Article 112 of the Thai Criminal Codes.
Mr. Bundit′s reaction to the Supreme Court′s verdict was mixed. He voiced his disappointment that the court found him guilty of the alleged crime, but expressed relief that the prison term has been averted.
"I am glad that I didn′t have to die in prison," Mr. Bundit was quoted as saying by Prachatai news agency.
The writer was charged with lese majeste after he allegedly disseminated documents which defame the monarchy during a panel discussion event organised by Election Commission (EC) in 2003.
The trial of Mr. Bundit had been largely conducted in secrecy, and the media had been dissuaded from reporting about the case thanks to strict lese majeste laws.
A number of human rights organisations and academic have asserted that the Thai lese majeste laws is among the most draconian in the world, and warned of its detrimental effects on freedom of speech in Thailand.
For comments, or corrections to this article please contact: [email protected]
You can also find Khaosod English on Twitter and Facebook
http://twitter.com/KhaosodEnglish
http://www.facebook.com/KhaosodEnglish