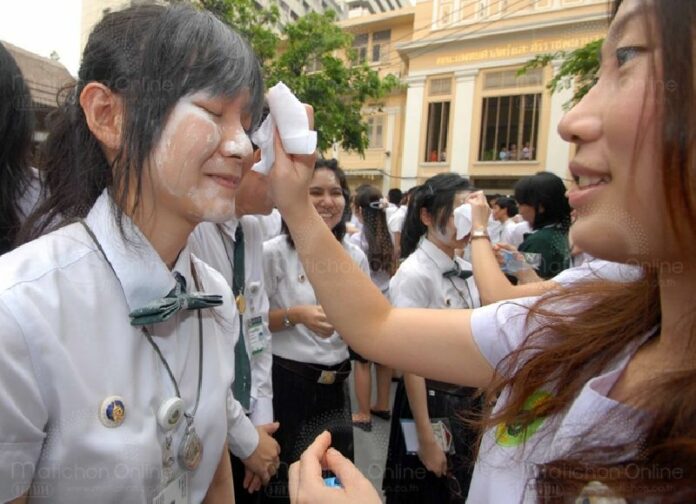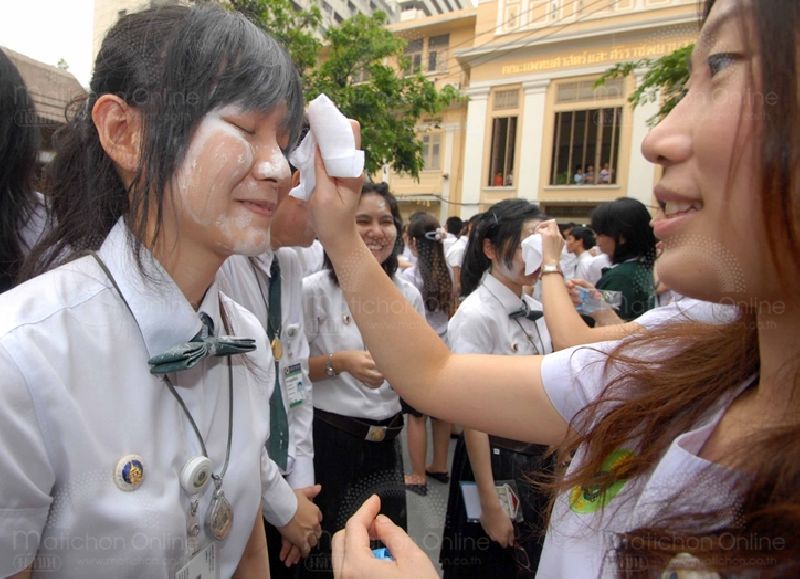 PRACHUAP KHIRI KHAN — A 16-year-old student diagnosed with leukemia died yesterday following a night of hazing by his senior classmates.
The student was brought to the emergency room yesterday morning by a group of other students, staff at Krung Thep Hua Hin Hospital in Prachuap Kiri Khan province told police.
The group told medical staff the student had drowned, and then quickly left the hospital, staff said.
Medical staff immediately rushed the student, identified as Pokai Saengrojrat, to the emergency room but discovered he had been dead for an hour.
Police say the Mr. Pokai was a part of a group of 40 students from a school in Pathum Thani that were participating in hazing activities on Sai Noi Beach. The purpose of the trip was to "initiate" new students through a series of rituals, known among Thais as rub nong.
Vendors at the beach told police they saw the students making campfires, drinking, and organising many hazing activities throughout the night of 29 August.
Em-orn Kongkaew, a restaurant owner on Sai Noi beach, said she saw senior students order freshmen to line up in the sea at around 11 pm and kick them one by one, causing the students to fall back into the water. The activities continued until morning, when the senior students noticed that one of the freshmen was lying face down on the sand and brought him to hospital, Ms. Em-orn said.
"I feel pity for the boy who died, because he was so young. I feel sorry for his parents," Ms. Em-orn said, "The authorities should take care of this. I don't want any other further rub nong incidents  that kill people like this."
Mr. Pokai's parents told police their son was diagnosed with leukemia many years ago, although his condition has been improving over the last four years.
"My son asked for our permission to go on a trip to the sea with his friends and senior classmates, so we let him go," said Mr. Pokai's father, Panupong Saengrojrat. "I told him not to drink any alcohol, which he agreed to. But I received phone call from his friends this morning that he was at the hospital. We hurried to see him but he already passed away."
Mr. Pokai's classmates surrendered themselves to police after Mr. Pokai's parents arrived at the hospital, police say.
Police detained 30 of the students and interrogated them, along with other witnesses on the beach. However, police said they have not pressed any charges, as they are still waiting for official autopsy reports to determine the cause of Mr. Pokai's death.
"The students who participated in rub nong activities insisted Mr. Pokin died on his own, not because he was assaulted," said Pol.Col. Ranapob Pattana, an officer at Hua Hin Police Station. "However, I have sent the body for autopsy at the Police Hospital to find a clear cause of death."
Rub nong rituals are common in many Thai universities and schools. While a number of universities opt for friendly initiation ceremonies, some schools are known for violent and abusive rub nong activities that involve assaulting students and forcing them to drink alcohol.
In recent years progressive student activists have campaigned to end rub nong practices, but defenders of the tradition say it helps promote the ideals of SOTUS – Seniority, Order, Tradition, Unity, and Spirit – among freshmen.
In July 2008, a student at Uthenthawai University died after he was reportedly beaten by a group of senior students during a rub nong ritual.