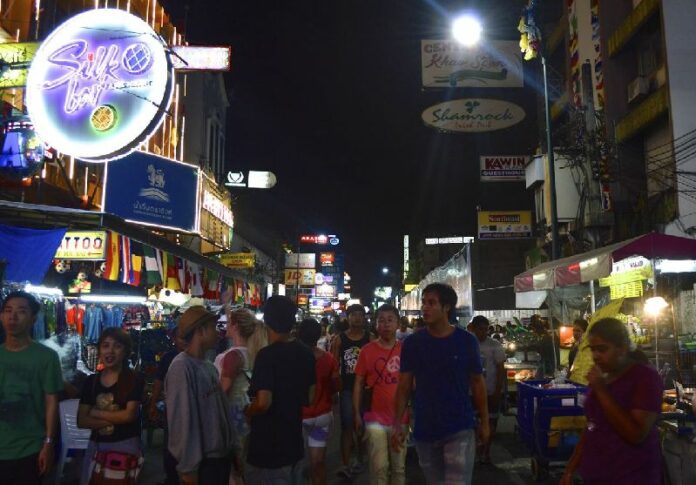 BANGKOK — A 19-year-old Thai man has been arrested for allegedly robbing and attempting to rape a French tourist in Bangkok's backpacker district early this morning.
The crime reportedly took place in Soi Samsen 3, several hundred metres away from Bangkok's famous Khaosan Road, at around 2.30 am today.
Police say Surasak Wanprapao, 19, hit the Frenchwoman in the head with a brick stone on Samsen Road before dragging her into a nearby alley, where he proceeded to steal her iPhone and cash.
According to police, Surasak also attempted to sexually assault the tourist, but she fought back and successfully escaped to the main road where she sought help from police.
Police say they arrested Surasak and Chuen Wamakhan, an accomplice who was allegedly serving as a lookout, shortly after the tourist filed a complaint.
The victim is being treated for injuries at a hospital in Bangkok, police at Chanasongkram Police Station said.