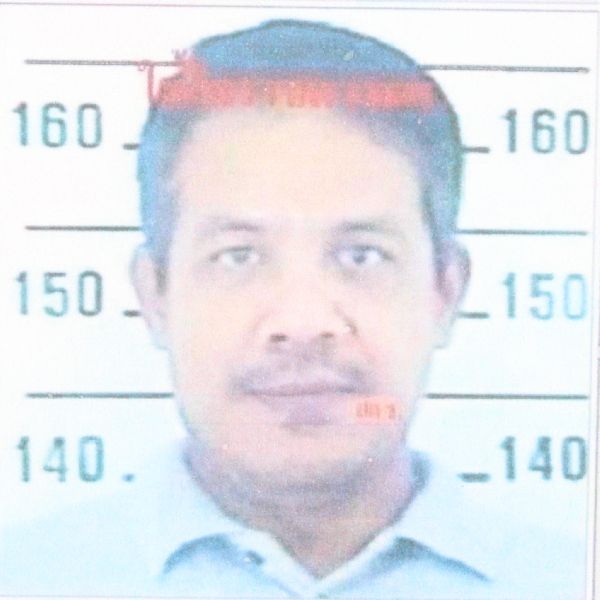 BANGKOK – Police say they have charged a former security guard of the protest movement opposed to the previous government with fraud.
Pol.Lt.Col. Manatpan Gingnokwong, a police officer at Petchkasem Police Station, said the ex-guard, Thanakrit Kamdee, is accused of defrauding fellow supporters of his movement, the People's Committee for Absolute Democracy With the King As Head of State (PCAD), which organised street protests against the former government.
The officer's comment came after one of the PCAD supporters met with police yesterday and urge them to speed up the investigation into Thanakrit's alleged actions.
According to the complaint, Thanakrit, who is known as Bond Seal among PCAD supporters, used his Facebook account to solicit donation from fellow protesters for dubious causes, such as a non-existent fundraising to provide free body armours to soldiers who are fighting the separatist insurgents in the southern border provinces of Pattani, Yala, and Narathiwat.
In March, Bond Seal also asked his supporters on Facebook to fund his trip to travel to Hong Kong and assassinate former Prime Minister Thaksin Shinawatra, the hate figure of PCAD protesters, who has a residence there.
Sasiprapa Saengma, 43, told police yesterday that she donated 27,000 baht to Bond Seal's campaign for southern soldiers' body armours in August 2013, and later gave another payment of 50,000 baht to him in January 2014 to support the costs for the PCAD guards who were in charge of the security of demonstrations in Bangkok.
Sasiprapa, who owns a Thai restaurant in Scotland, said she eventually found out that the fundraising was in fact a scam by Bond Seal. She also asked the police to step up the effort to prosecute him because he has been intimidating her for speaking to the police.
"After I first filed charge against him in April, he kept sending me messages on LINE and Facebook to threaten me to withdraw the charges, otherwise he would sue me," Sasiprapa said.
Pol.Col. Manatpan told the woman that police have already summoned Bond Seal for interrogation, but the suspect has denied the charges and asked to give his testimonies only in the court.
"We are taking this case seriously," Pol.Col. Manatpan said.
Bond Seal has been inactive on his Facebook since April.
The PCAD launched street protests against then-Prime Minister Yingluck Shinawatra, Mr. Thaksin's younger sister, in November 2013. The protesters aimed to replace Yingluck with an unelected "People's Council" and blocked the government's attempt to hold the snap election in February 2014.
The protests, in which more than 30 people have died, came to an end on 22 May 2014, when the military staged coup d'etat against the remnants of the Yingluck administration. A number of notable PCAD supporters went on to serve in the military government following the 22 May coup.
For comments, or corrections to this article please contact: [email protected]
You can also find Khaosod English on Twitter and Facebook
http://twitter.com/KhaosodEnglish
http://www.facebook.com/KhaosodEnglish