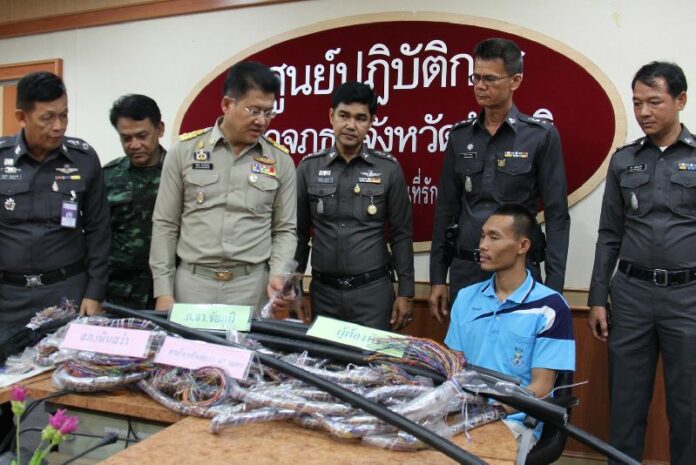 CHAIYAPHUM – A 24-year-old man is under arrest for allegedly stealing copper from telephone cables in Chaiyaphum province and selling it for at least 60,000 baht – which he said was necessary to support his numerous girlfriends.
According to police, Chakri Tadee cut down cables belonging to TT&T on Baan Kai – Lahan Road in the early morning of 22 April.
Police say Chakri stole 47 meters of cables and sold the copper for more than 60,000 baht.
Speaking at police press conference today, Chakri said he works for the state telecommunication enterprise TOT in Bangkok and used to smuggle copper from his workplace to sell in the black market. He said his income is not enough to finance the lifes of his several girlfriends, so he decided to cut the cables.
"I have many girlfriends. My latest girlfriend is about to start her new semester. She needs money," Chakri told reporters.
Chakri has been charged with theft.