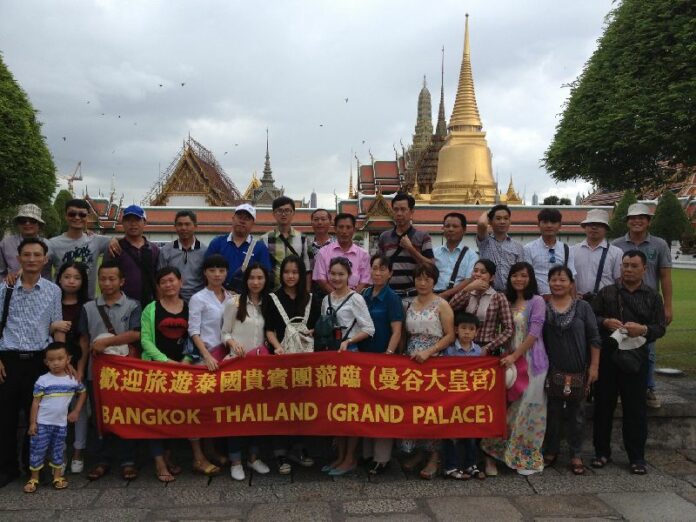 BANGKOK — Thai police went undercover as foreign tourists to arrest 22 people participating in the notorious Grand Palace scam in Bangkok.
The suspects have been charged with causing nuisance in the public, fraud, and parking vehicles in restricted areas, said Pol.Gen. Somyot Pumpanmuang, chief of the Royal Thai Police.
In the long-running and well-documented hoax, a scammer will tell foreign tourists the Grand Palace is "closed," and then offer them tuk-tuk tour of the city at a bargain price. If the tourists accept, the scammer will then ferry them to an obscure temple where they casually encounter a well-spoken Thai "businessman," who informs them of a special opportunity to buy jewelry at government-sponsored discount. Tourists who take the bait will be driven to the jewelry shop where they are charged exorbitant prices for low-quality gemstones.
Although the scam has been going on for at least two decades, Thai police rarely take legal action against the scammers. Pol.Gen. Somyot said the police were spurred to take action by complaints about the scam on social media and international news reports.
"Tourists have complained to the Royal Thai Police, Tourist Police, and even the government that they have been fooled and exploited by these Thais," Pol.Gen. Somyot said. "Although the charges are not very severe, and the financial damages are not much, it is important for law enforcement officials to eliminate this practice, because it can cause great damage to the country."
Pol.Lt.Gen. Prawuth Thawornsiri, spokesperson of the Royal Thai Police, said the scammers are often paid 30 percent commission fees from the fraudulent jewelry shops.
"I'd like to take this opportunity to warn these shops that your behavior constitutes fraud, and police are expanding this investigation," he said. "Therefore, please cease this kind of behavior immediately."
The spokesperson added that police are also looking into complaints about restaurants that charge foreign tourists extortionate fees, citing a recent example of a group of Chinese tourists who were reportedly charged 1,000 baht for one dish of stir-fried vegetables.
Tourists who encounter any kind of scam should alert authorities at hotline 1155, Pol.Lt.Gen. Prawuth said.