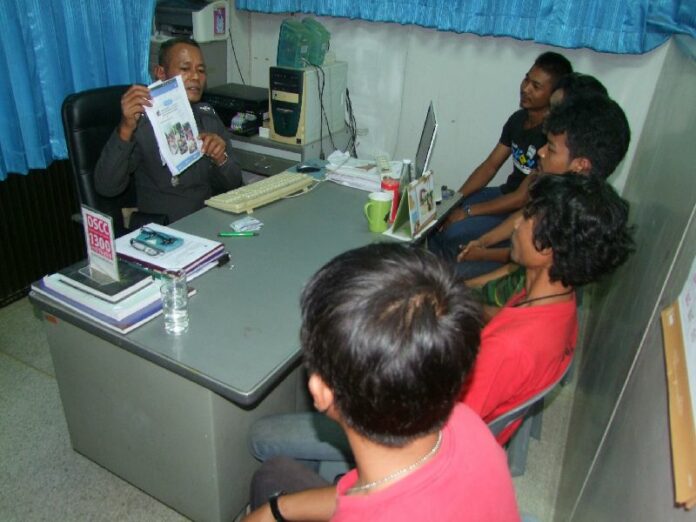 BURIRAM — Five men in Buriram province are being investigated for violating Thailand's animal welfare act after posting photos on social media of themselves preparing and eating cat meat.
Police said an animal rights group, called Watch Dog Thailand (WDT), filed a complaint accusing the five men of violating the animal cruelty law, which was passed last year and is the first legislation of its kind in Thailand.
The law does not explicitly ban eating cats, but does stipulate in vague terms that only animals which are "raised to be eaten" can be slaughtered for that purpose. Violating the law carries up to two years in prison.
Pol.Lt.Col. Yongyuth Pinitkarn, an officer at Lahansai Police Station, said the five men seen in the photos were "invited" to the police station yesterday for questioning.
The men told police they found the dead cat on the side of a road on 28 June and decided to cook it as a meal, said Pol.Lt.Col. Yongyuth.
Police eventually released the five men without any charges, citing a lack of evidence that they killed or abused the cat, but are still investigating the incident.
"If it is found that this group of individuals have harmed and killed the cat to cook as food, they will be prosecuted under the Animal Welfare Act," Pol.Lt.Col. Yongyuth said.
The officer said he also explained to the men that "dogs and cats are pets and are close to humans. They have bonds with humans. Normally, a majority of people do not keep them for consumption, but keep them as friends."