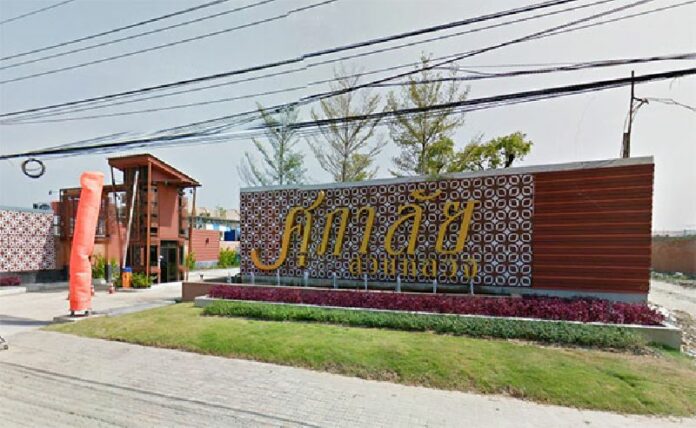 BANGKOK — A serial burglar and opportunistic rapist believed to have assaulted about 10 women was taken into custody west of Bangkok, police said yesterday.
Three years after he was released from prison for a similar conviction, Nawaporn Sinma, 41, was arrested Tuesday at an appliance repair shop in Nakhon Pathom where police traced property stolen from a home earlier that day.
"Investigators inspected the crime scene and case, until we realized that stolen goods were being sold at an unnamed repair shop in Nakhon Pathom, so we inspected the shop" and found the suspect there, Police Col. Nithit Booncharoen of the Udom Suk Police Station said yesterday.
Police in Bangkok yesterday discuss the arrest of Nawaporn Sinma, 41, who they said burglarized at least 25 residences and assaulted about 10 women.
Police said Nawaporn, who was released from prison in 2012 after serving five years for burglary and sexual assault, confessed to burglarizing about 25 properties and raping approximately 10 women since his release.
Tuesday's burglary occurred at the Suphalai gated community on the east side of Bangkok in the Prawet district. Police said it was the second time Nawaporn burglarized that community in less than a week.
Police said Nawaporn would target wealthy homes without alarm systems, usually at about 2 am. Once inside the homes, he allegedly stole appliances and gold, and if there was a woman home, he would sexually assault her.
Several women have stepped forward to file assault charges against Nawaporn, Police Lt. Col. Neti Wongkularb of the Udom Suk Police Station told Khaosod English. Police have also charged him for his spree of burglaries. Police have filed charges against him for the spree of burglaries.
To reach us about this article or another matter, please contact us by e-mail at: [email protected]