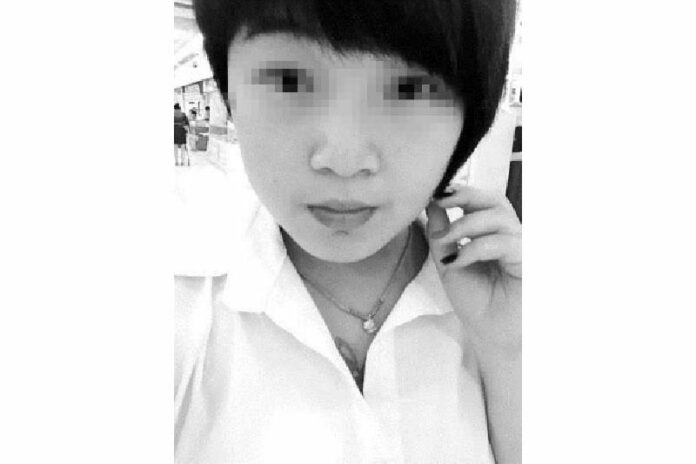 CHONBURI — Police in the resort town of Pattaya today deny a media report that a Chinese tourist was found dead on a beach there earlier this month.
A report in Chinese media that 20-year Zhang Chunrong was found dead Aug. 3 on Pattaya Beach just hours after she arrived in Thailand on holiday is incorrect, according to local police, who say she died elsewhere of natural causes.
"Police believe she died of a sudden heart failure, which may have been caused by her existing health conditions," Police Lt. Temtrong Rodsiri said. "We have sent her body for an autopsy for a clear cause of death. As for the report that she died on the beach, it is certainly not true."
Temtrong said the young woman died of heart failure 4 Aug on the balcony of her hotel room.
According to China.org, Zhang's mother lost contact with her daughter almost immediately after she arrived in Thailand on 3 Aug. The woman's mother, Jing, also expressed suspicion over Zhang's death.
Temtrong told reporters today that Zhang arrived midday Aug. 3 at Suvarnabhumi Airport where she was met by a friend living in Thailand, whereupon she immediately sought help at an airport clinic for "fever and stomach ache." She and her friend, 32-year-old Lin Kun, later traveled to a hotel in Pattaya, arriving at around 8 pm that night, he said.
On the afternoon of 4 Aug., Zhang walked out onto the hotel room's balcony and collapsed, Temtrong said, citing testimony from Kun, who then reportedly alerted police.
"There was no sign of struggle on Ms. Zhang," Temtrong said.
Pattaya, a seaside enclave southeast of Bangkok, is infamous for its red-light district, organized crime and frequent fatalities of foreigners.
Related stories:
Chinese Tourist Drowns While Snorkeling in Pattaya
Russian Man Found Mortally Beaten in Pattaya Hotel
To reach us about this article or another matter, please contact us by e-mail at: [email protected].