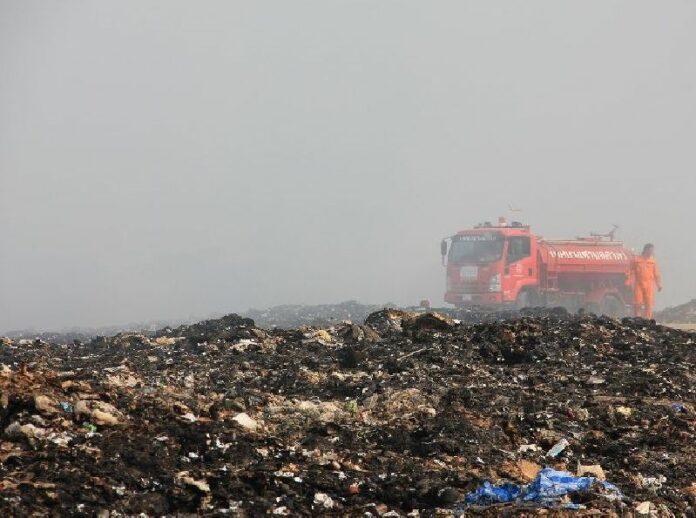 BANGKOK — They hold our designer swag, muu ping street eats and 7-sourced convenience items. We even double down on our plastic fetish by bagging already bagged items as a prophylactic against the street grit "just in case one breaks."
So is there any hope for Bangkok learning to live without the bag?
That question will be put to consumers Saturday when 15 retail outlets stop offering plastic bags as part of a campaign to turn the tide on the flood of plastic burying everything.
For one day, the 15th of each month, the retailers will cut customers off in hope of weaning them from their addiction to plastic and get them in the habit of carrying reusable bags.
"People who would like to buy goods in the shopping malls which have joined this campaign will have to prepare cloth bags and other types of bags for their goods," environment official Pavinee Punnakanta said today.
She believes millions of plastic bags will be saved each day of the campaign.
Fortunately the giant retailers, who would likely enjoy some cost-saving, are on board with the plan. Although there's been awareness of the problem, Jariya Chirathivat of the Thai Retailers Association said no one has wanted to take responsibility.
"Even though many shopping malls have been campaigning for reduced plastic bag use for the past eight years, the waste problem has not improved because each side believes the other should take initiative for fixing the problem," he said.
The participating retailers are B2S, Big C, Tesco-Lotus, Foodland, Siam Makro, Robinson, Central Food Retail, Powerbuy, Homeworks and Supersports. Shopping mall developers The Mall Group, Central, Central Marketing Group and Rangsit Plaza said they will comply. So has 7-Eleven operator CP All, a division of Charoen Pokphand, one of the world's largest conglomerates.
To reach us about this article or another matter, please contact us by e-mail at: [email protected].