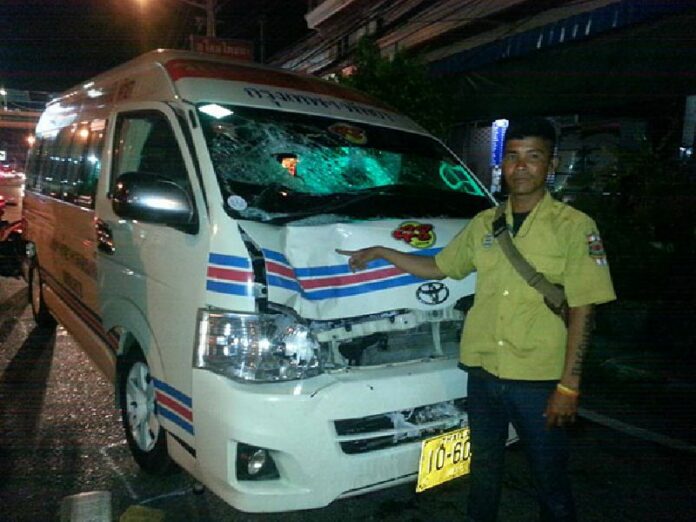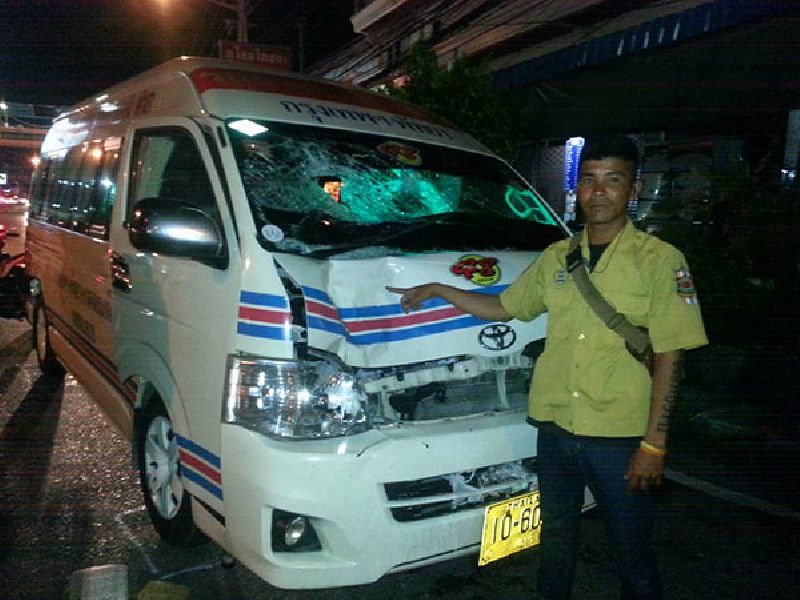 CHONBURI — A 78-year-old German man was killed by a public van driver as he was crossing a road last night in Chonburi province.
The public van, which runs between Bangkok and Pattaya, struck the German on a road near Bang Saen beach at around 9 pm last night before its driver fled the scene leaving passengers in his van according to local police.
Police Lt. Col. Prateep Thongwadee said they are looking for the suspect, whose name police have yet to release. The victim was identified by police only as "Willie."
One of the three passengers told reporters the van driver was traveling "very fast" prior to the accident, complaining that he wanted to pick up passengers at the Central Festival Pattaya shopping mall before other vans were able to.
The victim is a Chonburi resident with family in Thailand, police said. His daughter is married to Manaswin Nantasen, an actor and singer well known in the 1990s.
Manaswin, better known as Tik Shiro, arrived at Chonburi Hospital at around 11 pm last night to claim the body of his father-in-law for a religious service.
"Nothing can prepare me for this. This is too soon," Manaswin told reporters. "I just met him last week. We were talking about German football. We were so happy."
Manaswin said his family will be in touch with the police about the criminal investigation.
Interprovincial public vans in Thailand are known for frequent accidents, partly due to speeding.
To reach us about this article or another matter, please contact us by e-mail at: [email protected].