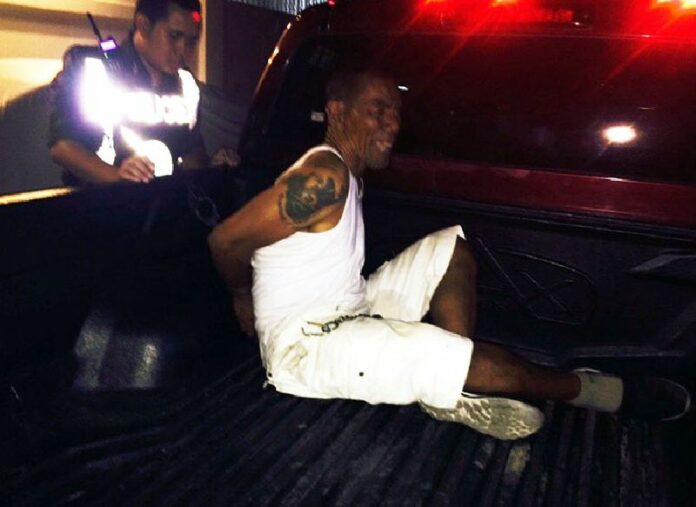 CHONBURI — A crazed, knife-wielding man broke into a stranger's condominium room in South Pattaya early this morning, only to lock himself in the restroom and tell police he's a friend of God.
It all started just after midnight when a woman, identified only as Nid, said she was in her room with her lover at the TW Jomtien Beach Condominium when a man broke into the room with a knife.
Nid said she immediately ran into the hallway in terror, while her lover Ek ran to the balcony and leaped to the ground floor. Ek did this because he thought the man was her boyfriend arriving home earlier than expected. Fortunately for Ek, Nid's room is only on the second floor, and he was only slightly injured by the fall.
At that point the story took another twist when the intruder, who was unable to identify himself to police, locked himself in Nid's restroom. He waited there until police arrived and broke down the door to disarm and arrest him.
The man appeared to be intoxicated and would not give any details to police other than repeatedly vouchsafing that he is a good friend of God.
He was later taken to a police station, where he was charged with breaking and entering during the night. He also tested positive for drug use, police said.
To reach us about this article or another matter, please contact us by e-mail at: [email protected].