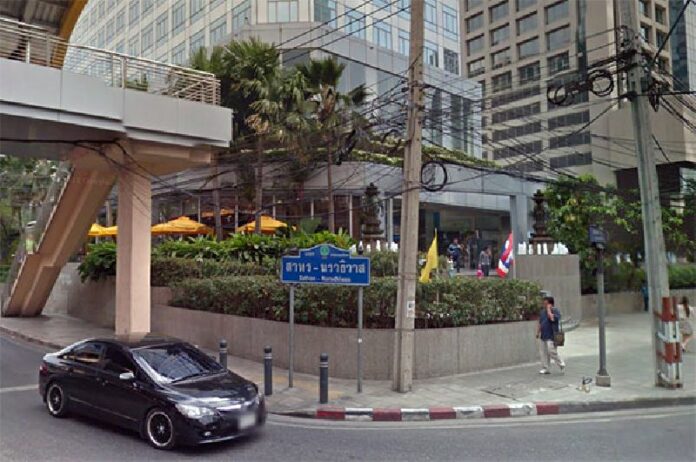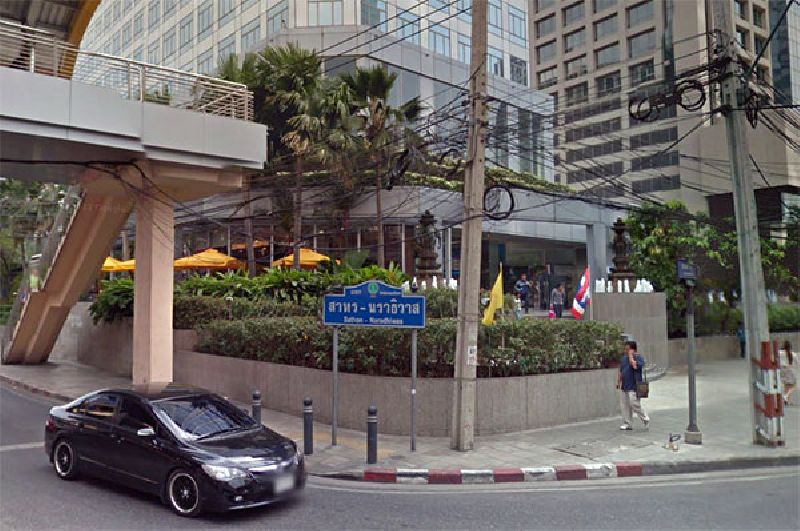 BANGKOK — Two police officers accused of kidnapping a Japanese businessman and demanding 3 million baht to free him have been sacked but remain on the loose, police confirmed today.
Police Lt. Col. Pongthawat Kongsuea and Police Lt. Cpt. Kritpakorn Niamsorn were expelled from the Metropolitan Police Bureau yesterday, metro police commander Sriwarah Rangsipramnakul said, after the men failed to appear when summoned by their superiors.
"They didn't come to work. They didn't show up to acknowledge their charges, so we fired them, in accordance with disciplinary regulations," said Police Gen. Sriwarah. "Now that arrest warrants have been issued on them, police can arrest them anywhere they are found."
Both officers are accused of detaining 36-year-old Kikuchi Masato in his condominium in Bangkok's Sathorn area on 5 Sept. and ordering him to pay 3 million baht in exchange for his freedom.
Police said the suspects first told the Japanese man that they had to search his room, then detained him and his Thai wife, claiming that she was involved in selling illegal drugs. He and his wife were reportedly taken to a safehouse and held until he agreed to pay the officers a reduced ransom of 1 million baht.
On 21 Sept. the court issued arrest warrants for Pongthawat, Kritpakorn and another police officer from the Phra Khanong Police Station, who allegedly assisted the pair in the scheme. The three have been charged with armed extortion, demanding bribes and official malfeasance.
According to Sriwarah, Pongthawat and Kritipakorn refused to show up when summoned, prompting police to expel them from their ranks.
It is unclear whether the third officer, Police Senior Sgt. Maj. Weerasak Phaosu, was expelled as well.
Sriwarah also urged police officers not to follow the trio's example. "Please don't commit that kind of action," he said.
To reach us about this article or another matter, please contact us by e-mail at: [email protected].