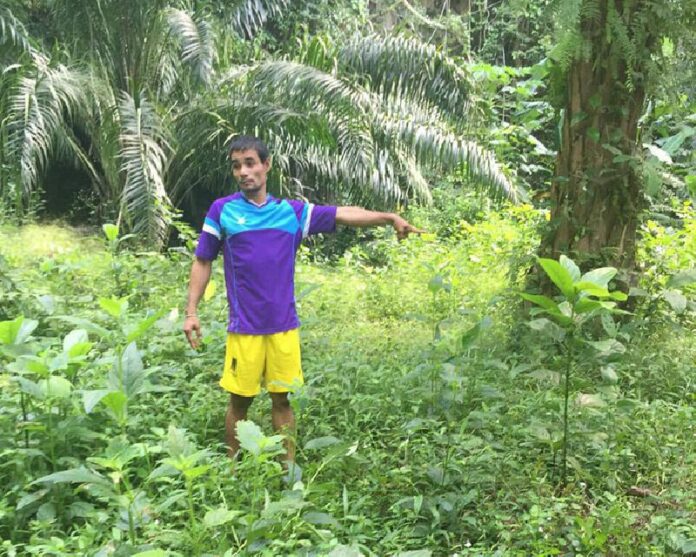 KRABI — The man who killed a protected gaur named "Khai Dam" was released on his own recognizance today after turning himself in and apologizing for shooting the animal nine times.
Preeda Paklao, 41, was charged under the 1992 Wild Animal Reservation and Protection Act for killing a protected animal after he confessed to killing the 6-year-old gaur at a palm oil plantation Wednesday night near the Khlong Phraya Wildlife Sanctuary.
The gunman today would not leave his home. His wife said she was concerned he would be harmed by neighbors, who dearly loved Khai Dam because of the gaur's friendly personality.
---
Protected Gaur Loved by Locals Killed Near Wildlife Sanctuary
---
Following the customary "re-enactment" of the crime yesterday, Pol. Maj. Somporn Deeduang said he released Preeda after also filing two weapons charges against him. Preeda will be summoned again when the case is ready to go to court.
Turning himself in yesterday, Preeda told police he was sorry to learn he had killed the gaur, which is one of few remaining of a once prolific breed in Thailand. Preeda said it was dark when he went to chase away an animal, and he thought mistook the incredibly large creature as something else when he unloaded his gun his gun into its body.
He told police he initially fled upon learning it was Khai Dam but decided to turn himself in.
If convicted, he faces a maximum sentence of four years in prison and a 40,000 fine under the law.