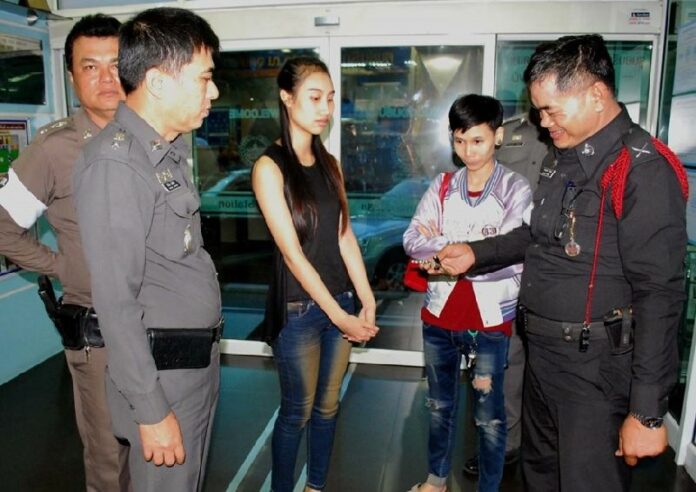 BANGKOK — A 27-year-old woman was let off the hook last night after stealing the key to a cop's motorcycle because he was booting her illegally parked motorcycle.
Sudteerak Kaewsingha said she became enraged to find Honda motorcycle's wheels being clamped Wednesday afternoon by officer Wannalop Sripaeng on a road near the Capital Plaza shopping center in Chinatown. In the midst of arguing with Wannalop, Sudteerak said she became so angry that she grabbed the key from his patrol motorcycle and ran off.
Police spent several hours searching in vain for Sudteerak and the key, until the woman showed up about 6pm at the Phlap Phla Chai Police Station to return the key, pay her 600 baht parking fine and apologize. She told reporters that she regretted her actions.
Police were apparently satisfied as they released Sudteerak without charge.
"The perpetrator already apologized to the police officer and confessed that she committed the act out of momentary rage," said Lt. Col. Samroeng Songsiang, station deputy commander.
Samroeng said police reprimanded Sudteerak but did not charge her for stealing the key because they didn't want to damage her record.
Samroeng took the opportunity to encourage respect for the law for the sake of all.
"I'd like to warn members of the public to respect the rules, regulations and good road behavior, because roads are public property. If everyone respects the rules and regulations, it would decrease traffic jams."
To reach us about this article or another matter, please contact us by e-mail at: [email protected].
Follow Khaosod English on
and
Twitter
for news, politics and more from Thailand.