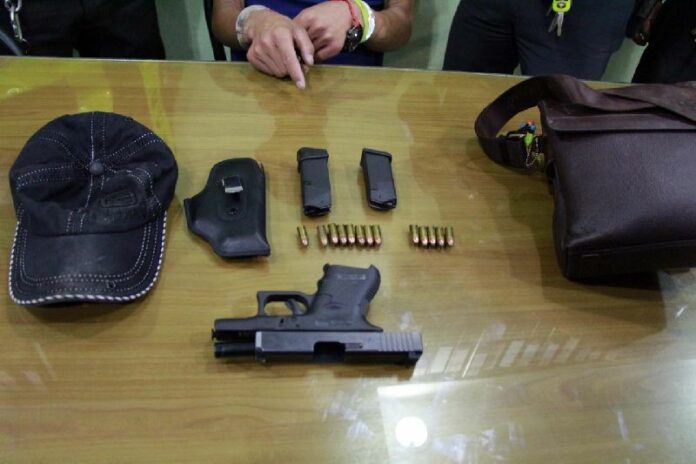 PATTAYA – A Chinese tourist was arrested yesterday for allegedly carrying a handgun, while he was sightseeing in Pattaya.
Police say the 31-year-old Chinese man hired a motorcycle taxi to take him on a tour around Pattaya in the early hours of Dec. 29. After a while, the motorbike taxi driver reportedly saw from his rearview mirror, that his passenger was carrying a firearm.
Alarmed by what he saw, the driver brought the man to a police checkpoint near Bali Hai Pier, police say.
Police later searched the tourist and reportedly found a Glock handgun, two magazines and 13 bullets on the man.
The tourist was charged with illegal possession of a firearm and carrying a firearm into a residential area without due cause.
To reach us about this article or another matter, please contact us by e-mail at: [email protected].