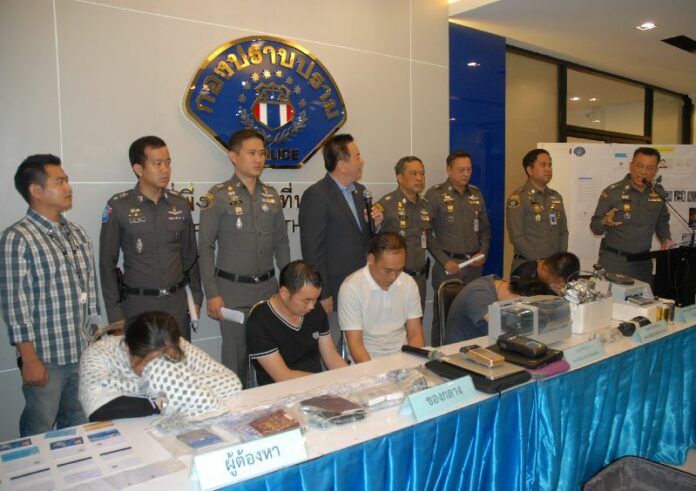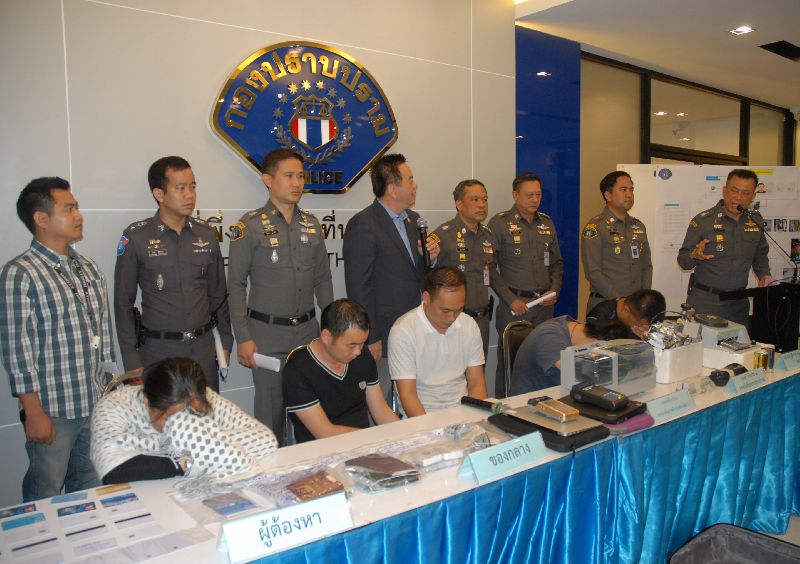 BANGKOK — Five Chinese were arrested at a hotel on Friday Jan. 1 for buying gold with fake credit cards and also for possessing false passports, according to a police news conference yesterday.
The five Chinese were identified as Zu Jian, Cui Yuan Chang, Tan Guo Ping, Lui Shijin, and Zhu Guo Ping, according to the Crime Suppression Division.
182 fake electronic cards, 11 false passports and credit card readers were seized.
Police Lt.Gen. Thitirat Nonghanpitak said police were alerted on Friday by Siam Commercial Bank staff , that two Chinese people were buying gold at "SRT" shop at Big C Ratchadamri with a fake credit card. When police arrived at the scene, they found Zu Jian, 42, while another suspect fled the scene.
Police later went to the Tivoli Hotel, Sathon district, and found Cui Yuan Chang who was about to drive away in a car with Chinese license plates. He was subsequently arrested for alleged possession of a number of fake credit cards, machines for making credit cards and also a number of false passports, found both inside the vehicle and the hotel room.
Further investigation led to Tan Guo Ping, who rented the car from China and was staying at the Malaysia Hotel in the same district, with Zhu Guo Ping and finally led to the separate arrest of Lui Shijin, Thitirat told reporters.
However, police believe that the team also involves three more people and are continuing the investigation, he said.
Thitirat also said the suspects confessed they had been using fake credit cards and passports to buy gold before exchanging it for cash. The gang had caused damage estimated at close to 180 million baht, he said. They had been in and out Thailand several times in the last eight months and reportedly stayed up to a couple of weeks each time to conduct illegal business.
To reach us about this article or another matter, please contact us by e-mail at: [email protected].