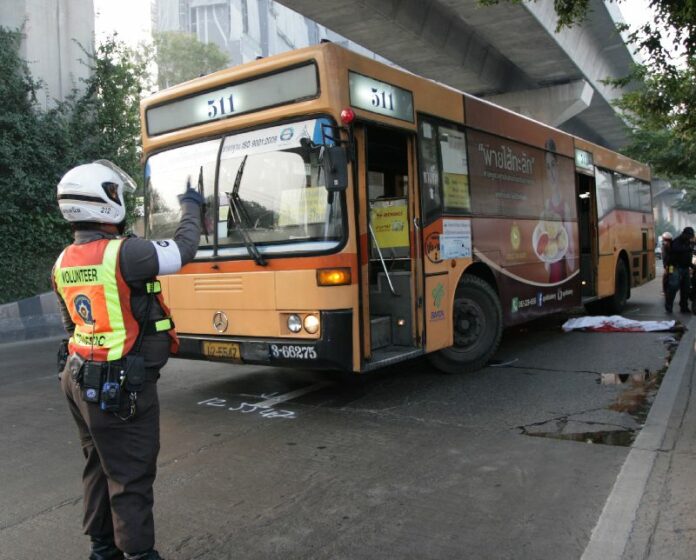 BANGKOK — A 29-year-old man died after he reportedly jumped in front of a bus during the Sukhumvit rush hour on Wednesday morning.
The air-conditioned bus number 511, which was traveling from Samut Prakarn to Bangkok's southern bus terminal was forced to stop on Sukhumvit road in Bangna district. The bus driver, Narong Tonthongkham, 52, said the bus was decelerating as it was approaching the bus stop when suddenly a man jumped in in front of it. Being hit by the left front wheel, the man died immediately amid the screams of passengers on the crowded bus.
The deceased was identified as Sarawut Chancaeng, 29. Police.Lt.Worawit Meekham from Bangna police station said some locals claimed the man was mentally-ill and regularly seen crossing the road back and forth in that area.
The bus driver was charged with reckless driving resulting in death. Officer Worawit said the security camera footage must be reviewed as well as an interview of his relatives to conclude the case.
The accident reportedly worsened traffic on Sukhumvit Rd., which was full of vehicles, in the inbound lane this morning.