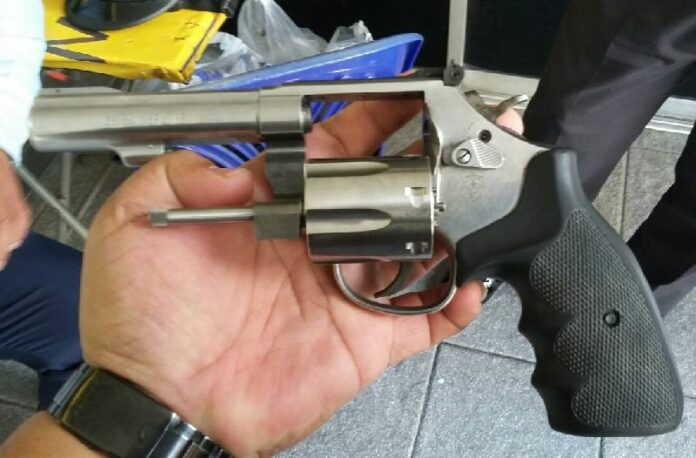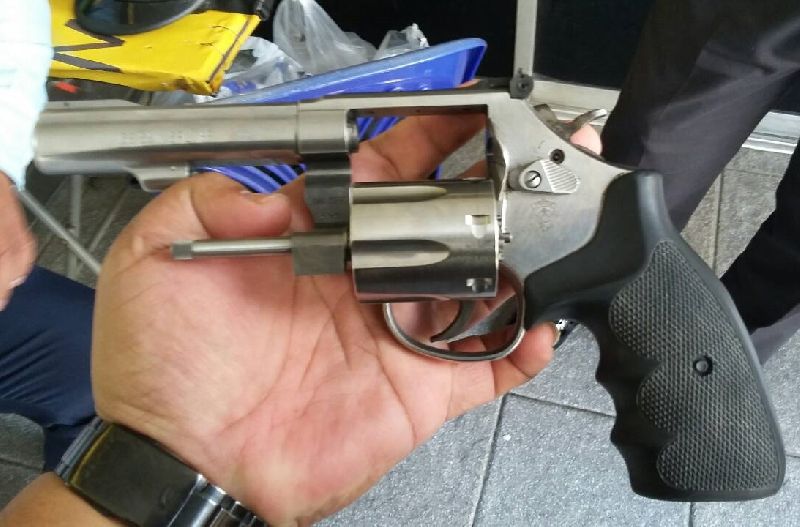 PATTAYA — A multinational security services corporation has apologized to an Australian man after one of its security guards threatened him with a gun Monday, Pattaya police said.
British-based G4S, one of the world's largest security firms, reportedly apologized after a guard stationed at a Bank of Ayudhya branch confessed to brandishing his firearm to scare Andrew Zahlan, 34, because he was parking in a bank area.
The guard, Natthapong Konchanthet, 40, has been charged with illegal possession of a firearm and threatening another individual.
"He is currently being detained at Pattaya Provincial Court," Lt. Kewaleesiri Phasukthanaphaisal of Pattaya police said today. "His company has already contacted us to apologize to the Australian man."
Although the gun was properly licensed, it is owned by the bank, and Natthapong had no permit for it, Kewaleesiri said. Although the weapon's license indicates it is owned by the bank, Kewaleesiri said police were reviewing a claim by G4S the gun was registered to the security contractor.
G4S did not immediately respond to requests for comment today.
On Monday, Natthapong told police that he was angry at Zahlan for frequently parking his motorcycle in an area belonging to the bank. Natthapong also said the Australian man took a photo of him while the guard was moving the motorcycle.
A staff member at the bank, who asked that her name not be published, said Natthapong's future at the bank branch was up to his employer, G4S.
G4S provides security personnel throughout Thailand, from the Skytrain system to the exterior of the U.S. Embassy in Bangkok.
Related news:
Bank Security Guard Threatens Australian Man With Gun in Pattaya
To reach us about this article or another matter, please contact us by e-mail at: [email protected].
Follow Khaosod English on
and
Twitter
for news, politics and more from Thailand.