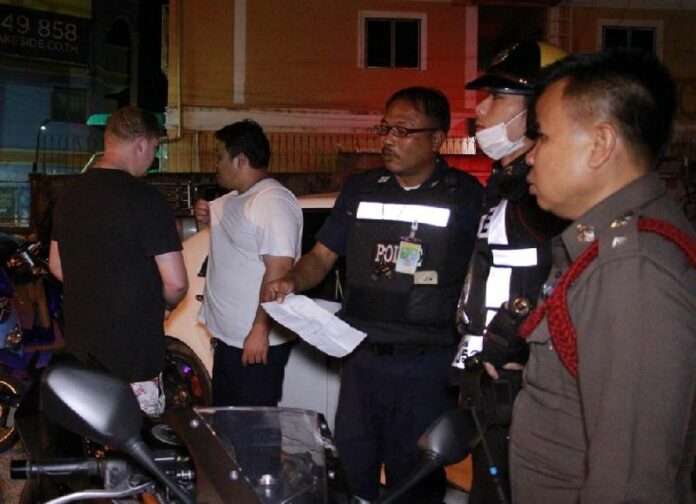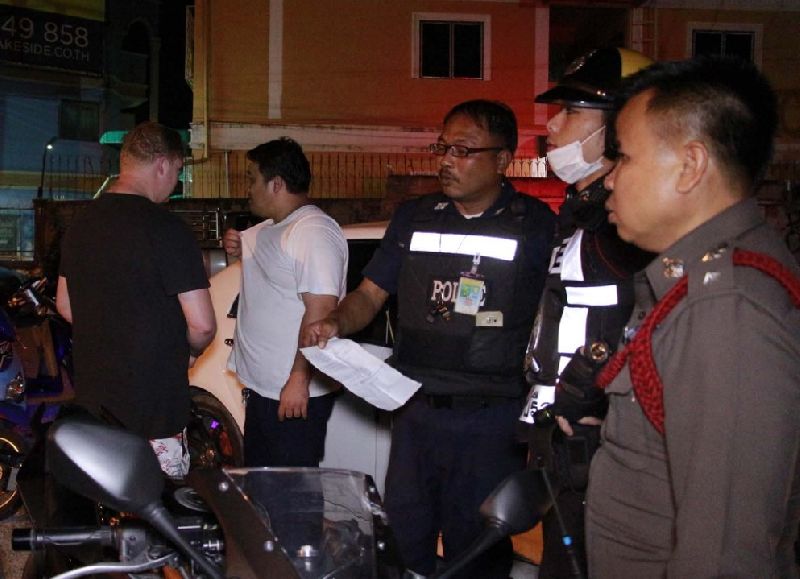 PATTAYA — A Danish tourist faces criminal action in Pattaya for allegedly filing a false theft complaint.
The 23-year-old man, identified only as "Jensen," reportedly told police a robber mugged him of his phone and gold necklace, but police said he later confessed to making up the story for an insurance claim, according to an officer at the Nong Prue Police Station.
"He was trying to get a police report so he can make claim to his insurance," Col. Pramote Ngampradit said today.
Pramote said the tourist first alerted police at around 8pm last night that an unidentified man robbed him at knifepoint and took away his iPhone, gold necklace and cash. The stolen property had an estimated value exceeding 70,000 baht, Pramote told Khaosod English.
But the officer said police started to doubt the tourist's story once they investigated the crime scene, partly because the robbery was said to happen only 15 meters away from a police checkpoint.
"He didn't help from the traffic officers. He came straight to the police station," Police Col. Pramote said. "It was also a crowded area. It was near a market. But no one saw him running for help. Usually tourists would seek help from locals first when they got in trouble."
Police officers eventually searched the tourist's hotel room this morning and found the stolen phone, which prompted the tourist to confess he made up the story, Police Col. Pramote said.
The tourist was subsequently charged with making false complaint to police, a criminal offense that carries a maximum penalty of six months in prison.
The Danish Embassy in Bangkok did not immediately respond to a request for comment, though Pramote said the embassy has been notified.
According to Pramote, the tourist was accompanied by a lawyer throughout the interrogation at the police station. However, when asked whether a lawyer also present at the suspect's room during police questioning, Pramote said he's not sure, as he was not at the raid himself.
Reports of tourists filing false insurance claims are relatively frequent. In at least one case, a man accused police of framing him and was later vindicated in court.
To reach us about this article or another matter, please contact us by e-mail at: [email protected].
Follow Khaosod English on
and
Twitter
for news, politics and more from Thailand.