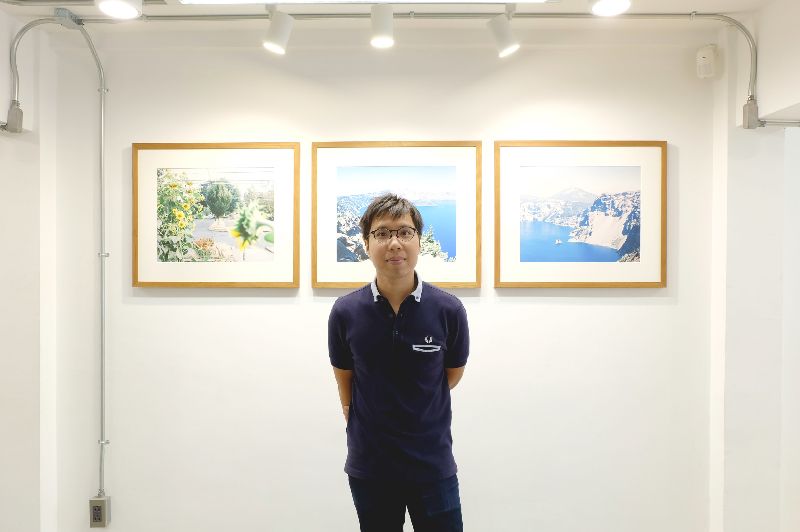 BANGKOK — Remember a culture-shocking clip of the old, swearing farang who told you to fuck a mortar or photos of shocked subway commuters pulled from smartphone isolation by someone shouting "fried egg?"
This past August I met the guy behind those projects, who's become known as Thailand's biggest cheerleader for getting out of Thailand, in the hipster holy land of Portland, Oregon. In truth, I was never a fan of Thanachart "Benz" Siripatrachai, and I had not read any of his five books. But a friend of mine had said the 28-year-old Bangkok native announced online that he was heading to Portland and asked if there were any Thais in town.
"Portland's heat makes me thirsty but Thailand's makes me want to take a bath," was one of the first things he said to me in downtown Portland about the difference in summers.
He was there to work on another of his books, mostly of photographs meant to entice his countrymen to see and love the places as he has, from New York to Alaska. As I learned from a few adventures shared around Oregon, Benz was neither a snob travel writer nor show-off trying to make things look better than they are. Instead, I found a pragmatic, funny dude with a deep sarcastic streak and tendency to speak in metaphor.
On a recent afternoon back in Thailand, about 50 people crowded into Sora City cafe to hear Benz at his "Dear Portland" photo exhibition. Though few in the audience had met Benz before, they engaged with him as if familiar with the gregarious personality that comes through in his writing.
Instead of asking about Portland, the audience shot the travel writer off-topic questions such as "What color are your nipples?" and "If you could choose a birthplace, where would you be born?"
Declining to answer the first, Benz, who has made a career glorifying life outside the kingdom, gave a surprising answer.
"I'd still choose to be born in Thailand because it has some certain elements that have sharpened me into who I am today. If I was born in Sweden or Norway, I would be a different person."
Benz, 28, first became known for his "Smartphone Project" in June 2012. He startled passengers riding the MRT subway by shouting random words such as "mushroom" or "broccoli" and snapped their puzzled/annoyed reactions a heartbeat later.
"Smartphones are totally fine. But sometimes I just want to see your eyes," he wrote in forgivable-enough explanation.
Benz was also behind "Bangkok 1st Time," a video clip of New Yorker Nelson Howe showing off his knowledge of Thai profanity, which was posted March 2014 and went viral with over 3 million views. The video interview served to promote Benz's first book "New York 1st Time," which focused on his student life in New York and "first-time moments" such as being robbed or getting the most expensive haircut ever in Yankee Land.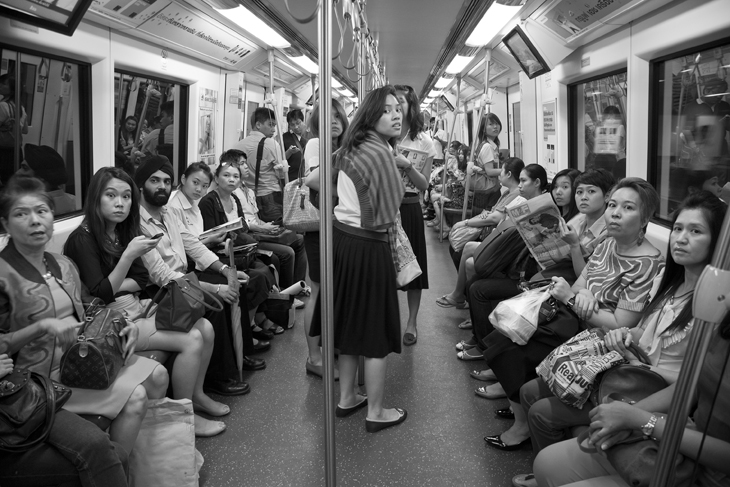 To dig into the author's personality get some insights, I recently sat down to put some questions to Benz.
KE: Why do you love traveling?
Benz: I think I love traveling because it gives me some time to indulge myself. From traveling, I get to know myself more, including my weaknesses and strengths, and hear myself more clearly. Seeing the world filled with ranges of unknowns and differences even changed me to become more open-minded. At some point, we need a journey to push yourself out of the old, familiar cycles of life. We need to go somewhere to create a balance in our life sometimes. You don't have to love everywhere you go to. The more important thing is how the journey changes you.
KE: When did you start traveling alone? How did it change your life?
Benz: I started traveling alone when I studied in the United States and my thesis documentary, "The Word I Love," was screened at film festivals in several states such as Oregon, Boston and Alaska. The 17-minute long film was about my New York experience, as I always carried books to read on a subway. I didn't realize my phone had a dictionary at the time, so I often asked strangers for certain words' definitions. Our conversations became even more interesting, so I started recording them and turned that into a documentary.
KE: Where do you find inspiration?
Benz: I believe that inspiration is something that can be gained from something that I do every day. It's something that comes packaged with one's habits. I love reading books and watching movies as hobbies. I also love questioning things, so you could say these are my inspirations. But if you ask me, I'd prefer to call them my "habits."
KE: Since you've shared your overseas experiences with Thais, what would you tell foreigners about the "Thai" way and lifestyle?
Benz: When it comes to Thailand, I think I like its "casualness." Thai culture can be strange to the foreigners sometimes because of our weak systems and half serious-half joking way. Motorcycles riding on footpaths and passengers pretending to sleep when the bus conductor approaches are examples.
Being low-key and flexible has become the Thai-style mindset. I think it's funny and cute; it could be considered a charm of the country.
I think instead of "The Land of Smiles," we should change the country's nickname to "The Land of Improvisation" or "The Land of Cute Imperfection" (laughing).
KE: As an artist, what do you think about open-mindedness in Thailand today? People who work in creative fields still have a chance to receive local and international attention?
Benz: I think young people these days have many opportunities to promote their artworks in the public eye since the world today has so many channels they can utilize, especially on social media.
But if you ask me how open-minded Thailand is, I'd say it's not as open as many other countries. Some Thai people still have prejudiced mindsets, judging that this should be good or bad. I don't think the world is filled with only black-and-white stuff. There are more angles, and it depends which one we're looking from. We have diversity, and that's why I think contradictions are normal.
KE: What's your next destination?
Benz: For a foreign country, I'd like to go to Sweden because I admire their design, music and welfare state. But in Thailand, I want to go to the southern region because I've never been there before in my life. I'd like to visit some unpopular islands and cities. They might be the unseen of "Unseen Thailand" and worth visiting.
Benz's photo exhibition "Dear Portland" runs now through Jan. 20 at Sora City cafe on Soi Sukhumvit 26. To reach the minimal-style cafe, take a short walk or motorbike taxi from BTS Phrom Phong.