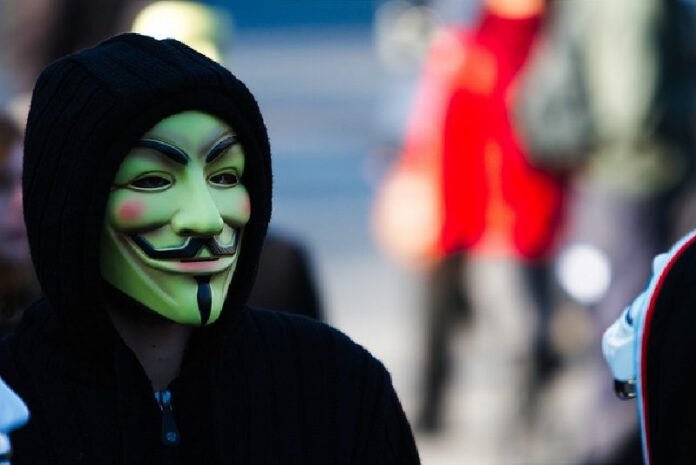 BANGKOK — Police said today they would go after the hacker collective known as Anonymous after its members took down hundreds of court websites and released sensitive data it claimed to have obtained.
Following Wednesday's massive Anonymous attack in protest of the outcome of the Koh Tao murders trial, police spokesman Dechnarong Suticharnbancha said the Technology Crime Suppression Division would track down the self-described hacktivists for prosecution.
He acknowledged police still have no clue where the attacks originated from.
Courts spokesman Suebpong Sripongkul said Wednesday that at least 10 IP addresses linked to the attacks from outside the country were identified.
Statements posted online to accounts used by members of Anonymous indicated the attacks were part of a campaign to call attention to corruption in Thailand's justice system after two Myanmar men were found guilty and sentenced to die for the deaths of two Britons on Koh Tao in September 2014.
Some sites were accessible while others remained offline Thursday. Suebpong said such attacks would be ineffective.
"The Court of Justice would like to say that the computer attack cannot change the judgment, and the lawful verdict issued by the court," he said.
Those participating in Anonymous campaigns are more sympathetic volunteers than "members," and typically employ sophisticated methods to cover their tracks. It was unclear how police intended to bring them to justice.
Data Dump
The Blink Hacker Group associated with Anonymous last night leaked a large, 1GB data file said to contain internal information stolen during the attack including personal details about court officials.
"We hacked in Thai Justice Net in order to find some of confidential files after police sites attacked," they wrote "Pages can be restored by any mins…our target is just to take down their Justice Net and get their information."
A brief review of the database found what appears to be genuine records and telephone numbers for personnel and judges.
Dechnarong said they believe the hackers were the same who previously brought down a number of police websites on Jan. 4.
Junta deputy chairman Pravit Wongsuwan reportedly ordered the Royal Thai Police to bring the perpetrators to justice.
Asked this morning whether more money should be budgeted for securing government websites, Pravit said, "Sure."
Related Stories:
Anonymous Shuts Down Hundreds of Court Sites
Anonymous Hacks Police Sites to Campaign for 'Justice' in Koh Tao Murders
'Anonymous' Declares War on Thai Junta