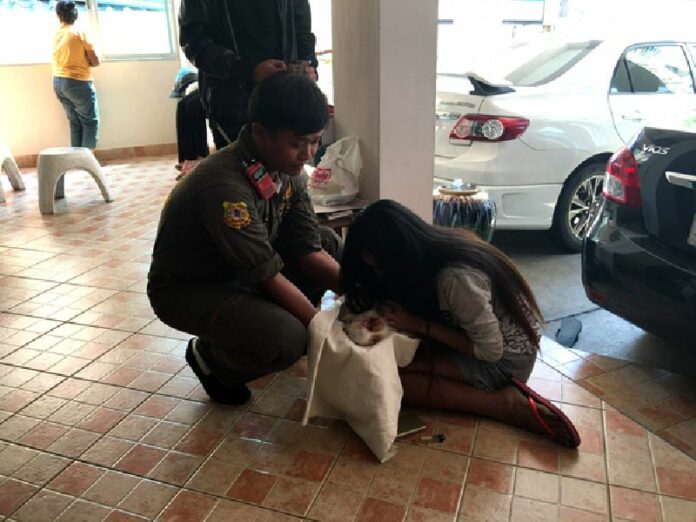 BANGKOK — Meyanee Sitthisuk said she almost passed out Tuesday night when looked out her window and realized the object lying on a neighbor's roof was her beloved pet Chihuahua.
Meyanee's roommate, Yollada Champasri, reportedly confessed to throwing the 4-year-old dog and Meyanee's belongings out of their fifth floor window because she was enraged by the untidy state of their room.
"She was charged with loss of others' belongings and animal abuse," said Capt. Phaisan Jaisue of the Wang Thonglang police station.
Police said both 23-year-old women only knew each other for less than a month before Yollada let Meyanee move in to her apartment in Soi Lat Phrao 122.
Yollada said she told Meyanee she didn't like animals before letting her move in for free 10 days ago.
Yollada told police animals are not allowed in the apartment, but Meyanee begged her to let her keep the little dog named Dehlee.
The case will be submitted to the court tomorrow. If found guilty, Yollada could be punished by three years in prison or a 6,000-baht fine for property destruction, and two years or a 40,000-baht fine for animal abuse.