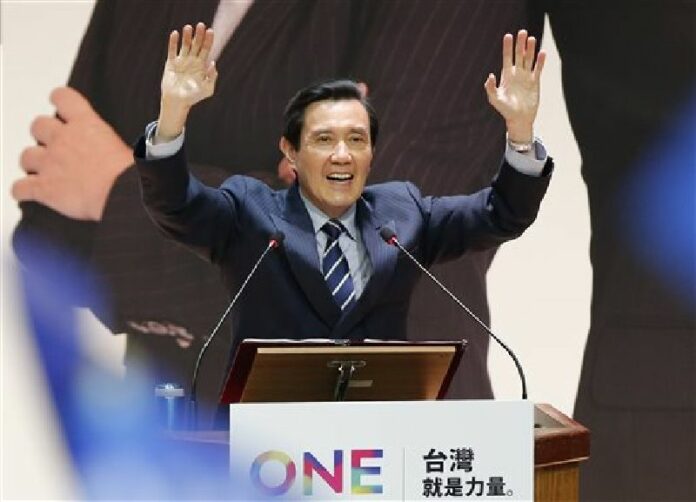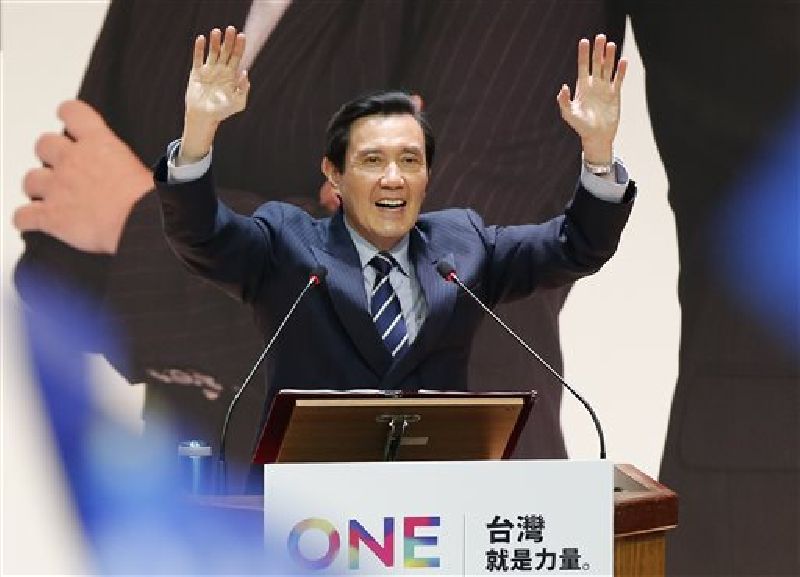 TAIPEI, Taiwan — President Ma Ying-jeou is visiting Taiwan's largest island holding in the South China Sea, defying criticism from his country's biggest ally, the United States.
Accompanied by about 30 staff members, Ma Ying-jeou left the capital Taipei early in the morning aboard an air force C-130 cargo plane bound for Taiping Island, also known as Itu Aba.
Taiping lies in the Spratly island group, an area where Taiwan shares overlapping claims with China, Vietnam, Malaysia and the Philippines. The city state of Brunei also claims a part of the South China Sea.
Taiping is the largest naturally occurring island in the area, but has recently been eclipsed in size by man-made islands created by China out of reefs and shoals. China has built housing, ports, airstrips and other infrastructure on the newly created islands, drawing accusations from the United States and others that it is exacerbating tensions in the strategically vital region.
Taiwan stations about 200 coast guard personnel, scientists and medical workers on Taiping. It occupies a number of other islets in the South China Sea, including the Pratas island group to the north.
Coming near the end of his eight years in office, Ma's visit aims to emphasize Taiwan's sovereignty claim over the South China Sea.
Hemmed in diplomatically by China, which claims Taiwan as its own territory, Ma's government also wishes to be seen as a legitimate actor in the struggle for influence in the area, where tensions have been sharpened by China's increasingly robust assertions of ownership.
Ma, who has been criticized at home as weak on foreign policy, must step down in May due to term limits and analysts said he considers the island visit a capstone to his time in office. Opposition party president-elect Tsai Ing-wen declined an invitation to go on the trip.
"President Ma…views advancing (Taiwan's) maritime interests as part of his legacy," said Bonnie Glaser, senior adviser for Asia at the Center for Strategic and International Studies, a think tank in Washington. "His visit to Taiping will further incite nationalistic fervor in the claimant countries and increase tensions."
U.S. State Department spokesman Mark Toner said Wednesday that the United States was disappointed by Ma's trip, saying it could exacerbate tensions.
During a visit to Beijing on Wednesday, U.S. Secretary of State John Kerry encouraged all parties in the South China Sea to clarify their territorial claims, exercise restraint and engage in negotiations on the basis of international law.
"I stressed the importance of finding common ground among the claimants and avoiding the destabilizing cycle of mistrust or escalation," Kerry said following a meeting with Chinese Foreign Minister Wang Yi.
The U.S. takes no position on who owns the islands, but says developments in the South China Sea are a matter of national security. The sea is home to key shipping lanes as well as important fisheries and a possible wealth of oil and natural gas reserves.
Tensions have been especially high since Beijing transformed seven disputed reefs into islands. The U.S. says the new islands don't enjoy the status of sovereign territory and sent a guided-missile destroyer close to one of them, called Subi Reef, in October in a challenge to Beijing's territorial claims, sparking warnings from China.
Story: Associated Press