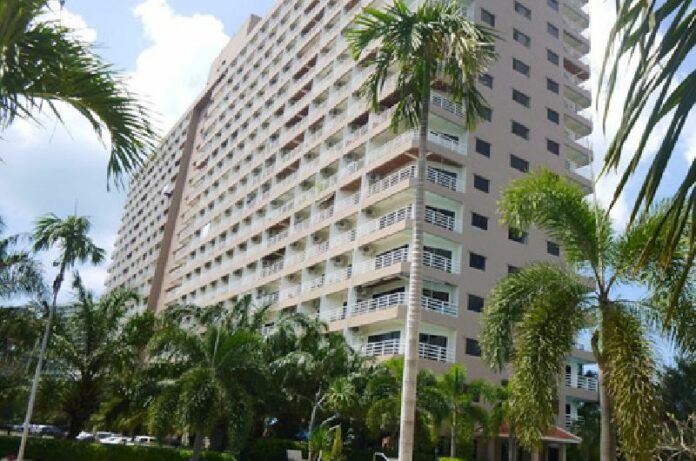 PATTAYA — Police are investigating the death of a woman who fell from a balcony early this morning in Pattaya.
Jirawadee Uppanan, 29, was found dead in the parking lot of the View Talay Jomtien Condominium Project 2. Her 65-year-old Dutch boyfriend, Piers Edwin, said she called just after midnight to say she was upset about their relationship prior to entering the 15th-floor room they shared and jumping from the balcony.
"No trace of fighting was found at the scene," said Temtrong Rodsiri of the Pattaya police. "Also no wounds indicating that she was harmed were found on her body."
Jirawadee's body has been sent to the Institute of Forensic Medicine for further examination.
Edwin told police they had known each other since 2014 and had been living together on and off for eight months.
After going out for a drink together Sunday night, Edwin said Jirawadee became upset and stayed in the lobby after he went up to the room. He claimed she called him to complain about their relationship before entering the room and walking directly to the balcony, whereupon she leaped to her death.
Police said they found a call record on her phone consistent with Edwin's story.
Related stories:
Pattaya Police Suspect Foul Play in Briton's Fatal Balcony Fall
Police Rule Out Foul Play in Frenchman's Fatal Fall
Foreigner Jumps Off His Apartment To Death: Police
Police Deny Report of Chinese Student Found Dead on Pattaya Beach
Police Investigating Suicide And Murder Of Chinese Tourists
Japanese Businessman Plunges Down To His Death