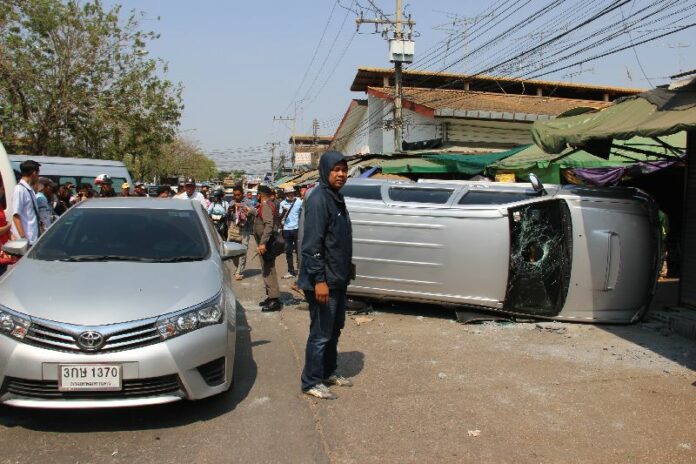 SA KAEO — Police are licking their wounds after an enraged mob of vendors chased them away when they tried to seize fake goods at a market near the Cambodian border.
Twelve officers were injured Wednesday when police and French Embassy observers went to the Rong Kluea market at Aranyaprathet in Sa Kaeo province to seize items such as fake perfume that violate intellectual property law, according to the Department of Special Investigation.
A DSI statement said about 400 Cambodian laborers surrounded the officers, pelted them with rocks and bottles and pushed over a police pickup truck. It said the police were withdrawn to ease tensions.
Video: MegaScorpion98 / You Tube