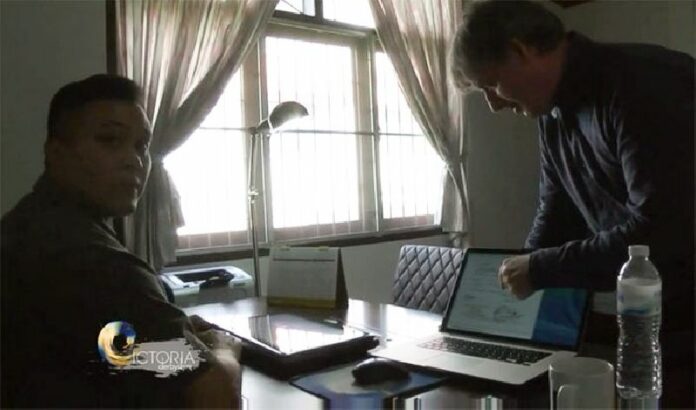 BANGKOK — One of the most well-known foreign correspondents in Thailand is facing a criminal complaint as a result of his reports in September about two Western expats allegedly defrauded of their investments.
The first pretrial hearing against BBC Southeast Asia correspondent Jonathan Head starts Monday in a suit brought by a lawyer, Pratuan Thanarak, on charges of defamation and violating the Computer Crimes Act by spreading false allegations about his alleged role in the fraud scheme against two expats in Phuket.
If he were to be convicted, Head faces up to nine years in jail, and is believed to have skilled lawyers dispatched to represent him at Monday's hearing on the resort island province of Phuket.
Head will not be in Phuket for the hearing and is publicly saying as little as possible. Fears include having his passport confiscated by the court if he is to be indicted and needing to seek bail – a move that could jeopardize the two-decade career of the veteran reporter who just finished his term as President of the Foreign Correspondents Club of Thailand.
"I will not comment at this stage because I have not yet been indicted," Head told Khaosod English by telephone.
The BBC issued a statement from London in support of Head.
"A complaint of Criminal Defamation and Abuse of the Computer Crimes Act has been made in Thailand following a report by the BBC into alleged property fraud," it read. "The BBC stands by the high standards of its journalism. As this is now a legal matter, there will be no further comment."
Head's successor at the correspondents club was equally brief.
"The use of defamation laws to silence journalists, not just in Thailand, is always a concern," Nirmal Ghosh, the newly appointed president, said.
While complaints have been lodged against Head, his lawyers will likely try their best to either convince the court that the matter doesn't merit an indictment while reviewing the reports made by Head or convince the plaintiff to withdraw the claim.
The center of the criminal complaint is Head's coverage of the lawyer's alleged role faking the signatures of two men, Ian Rance and Colin Vard, a Briton and Irishman, who had both settled in Phuket and were systematically defrauded between 2008 and 2010 of their properties.
Rance in particular became the main subject of Head's reports on the BBC. He came to Phuket in 2000 and married a Thai woman, Suda, and bore three children, according to the report. He bought two houses, two pieces of land and a restaurant.
Rance had already formed a company to run his consultancy and put the properties in the company's name, but took out a 30-year lease on the home to ensure it would remain in his control so long as the family needed to grow up in it.
From 2008, his wife began stripping his control of these assets over a period of around a year, the report details, by forging signatures in a complex process which involved borrowing from money lenders, using the properties as collateral, then being lent more money to "buy" them back.
According to the report, Rance believed his ex-wife was incapable of devising such a complex scheme on her own. In 2010 Rance discovered by chance that he was no longer the legal holder of his own properties, and that they had all been transferred. The lease of his own home had been cancelled and the property transferred.
His wife fled but was arrested in 2013, and later convicted and sentenced to six years in prison, which was reduced to three for pleading guilty. Among the charges she was convicted of was fraudulently stripping Rance of control of his company in 2008 by forging his signature on a power of attorney letter.
Rance's wife needed that power of attorney to be notarised by a lawyer for it to be effective and she went to Head's accuser Pratuan Thanarak, a lawyer in Phuket, who allegedly notarized the forgery of Rance's signature even though Rance was not present.
Rance filed a criminal complaint against Pratuan two years ago and the trial started last month, with the verdict expected at the end of March.
Pratuan argued that he believed the signature was genuine after Head confronted him on camera last year and insisted he received no financial benefit beyond a 500 baht fee.
According to the news report by Head, Pratuan was given ample opportunity to deny he had notarised a signature he could not confirm as genuine, but did not.
On Jan. 11, a staff member at the Foreign Correspondents Club of Thailand found a summons stuck to the door of the Bangkok club, detailing a criminal complaint of defamation and computer crimes against Head and Rance. Rance has since moved to somewhere near Bangkok after he claimed his life has been threatened in Phuket.
Details of the report can be found at BBC.com: "The Phuket property nightmare" from Sept. 25 and also "Defrauded by my wife and criminals in Thailand" from Sept. 18 on BBC Two.