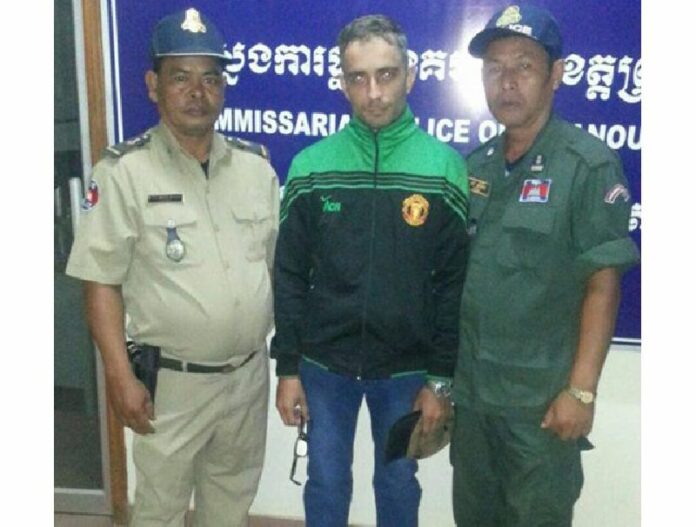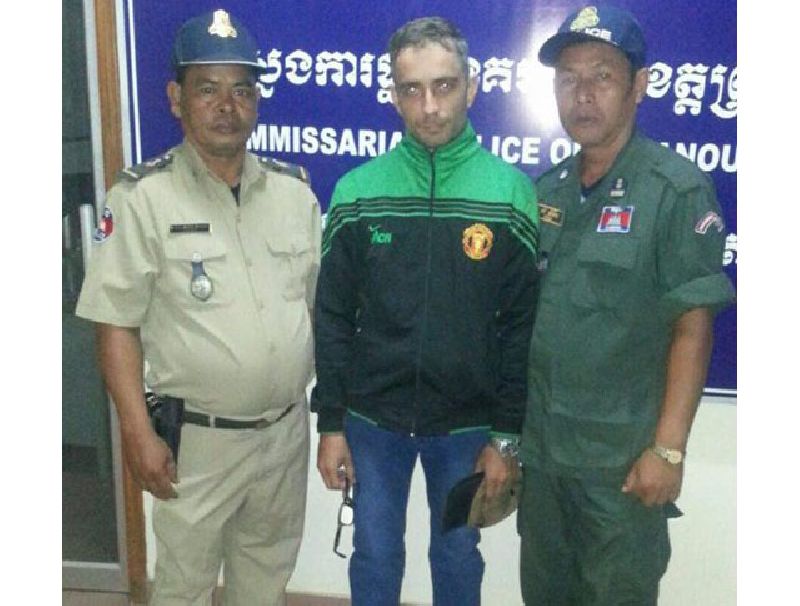 BANGKOK — Top police brass are flying to the border with Cambodia to retrieve the lead suspect in the murder and dismemberment of a Spanish man after he was arrested last night in Cambodia's Sihanoukville province.
Cambodian police Sunday night arrested Artur Segarra, 36, the subject of a manhunt after being named Friday as the chief suspect in the murder of 39-year-old David Bernat, a telecom consultant whose remains started turning up Jan. 30 in Bangkok's Chao Phraya River.
Royal Thai Police Chief Chakthip Chaijinda was to fly to the border with Cambodia's Koh Kong province this morning to retrieve Segarra, also a Spaniard, after he was arrested at the restaurant called "Cherry Happy" in Sihanoukville province. They also are flying Pridsana "Ploy" Seanubon, Segarra's girlfriend, from Surin to Bangkok by helicopter.
---
Police Seek Spanish Murder Suspect
---
A press conference will be held this evening.
Bernat, an expat living in Thailand for some time, disappeared Jan. 20 and was not seen again until forensic examination of body parts recovered from the river were linked to him Thursday. Police believe he was abducted, tortured, extorted and ultimately murdered and dismembered.
Police now believe the PG Rama 9 Condominium, where Segarra rented a room on the seventh floor, was where Bernat was killed and cut into parts later dumped in the capital city's arterial river.
Security camera footage from the condo showed that at 9:52pm on Jan. 26, Segarra left on a red motorbike later found abandoned in Surin. He was seen wearing a helmet with a backpack on his back and a large bag.


An image purportedly showing Segarra on Jan. 26 leaving the PG Rama 9 Condominium in Bangkok.

Segarra quickly emerged as the lead suspect, though investigators said they believe he was aided by a number of accomplices including Thai nationals. After he was named as a suspect, Segarra reportedly made large cash withdrawals from a number of ATMs in at least two provinces after receiving about 37 million baht from an account belonging to Bernat.
Girlfriend Professes Innocence
Pridsana, Segarra's girlfriend, told police Sunday the couple met last February at a Sukhumvit Road club. In December, she moved in with him at the condo in Ratchada area.
Segarra recently told her to stay with a friend since he would have a foreign friend visiting Jan.17 to Jan. 24. Segarra finally brought her back to their condo on Jan. 23, but stressed that she should not call him the next day as he had an important task to finish.

Police escort Pridsana "Ploy" Seanubon, Segarra's girlfriend, to be flown from Surin to Bangkok by helicopter.
On Jan. 30, Segarra took Pridsana to a newly rented house in the Ramkhamhaeng area where she found a big freezer and a lot of knives he forbade her from touching. She later went back to her hometown in Surin province on Feb. 1.
This past Wednesday, she said Segarra rented a truck and invited her to travel to Bangkok. After finding they could not withdraw money from an ATM in Ayutthaya's Wangnoi area, the couple traveled to Chonburi for a short trip before returning to Surin.
The Surin native said when they arrived there Friday, some friends showed her news reports that made her realize Segarra was wanted for Bernat's murder. She claims that Segarra fled at that time.
Police found Segarra's red motorcycle in the jungle near the Thai-Cambodian border in Surin's Kap Choeng district.
Police said they will file charges against Pridsana since she was involved in withdrawing money that belonged to Bernat.
Additional reporting Chayanit Itthipongmaetee
Related stories:
Police Seek Spanish Murder Suspect
Spanish National Identified as Dismembered Man
Police Puzzled After Body Parts Fished Out of Chao Phraya