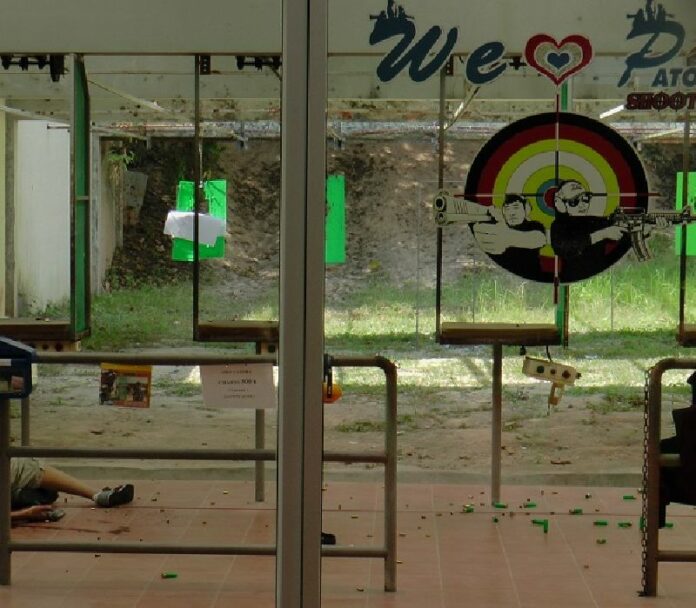 PHUKET — An Estonian man killed himself today at a shooting range in Phuket.
The gun was still in the man's hand and his body lay in a pool of blood and bullet casings this afternoon, according to staff at the Patong Hill Shooting Range. Sattaya Sukrod said that after renting a gun, the man believed between 30 and 40 went out to smoke. After returning, he fired seven rounds and then placed the gun against his right temple and pulled the trigger.
Police found two letters on his body. One was written in English and gave his wife's contact information for police. The other was believed written in Estonian.
"We already contacted his Thai wife, who lives in Patong," said police Lt. Sawanya Iettrong. "She said he had financial problems and often talked about committing suicide."
Police said his passport identified him as Estonian. They were in the process of contacting his consulate. Khaosod English is withholding his name until his family can be notified.
His body has been taken to Vachira Phuket Hospital for further examination.
One year ago in March 2015, a 21-year-old British man died in a similar manner at another Phuket shooting range when he turned the gun on himself.
Related stories:
21-Year-Old Brit Commits Suicide at Phuket Shooting Range