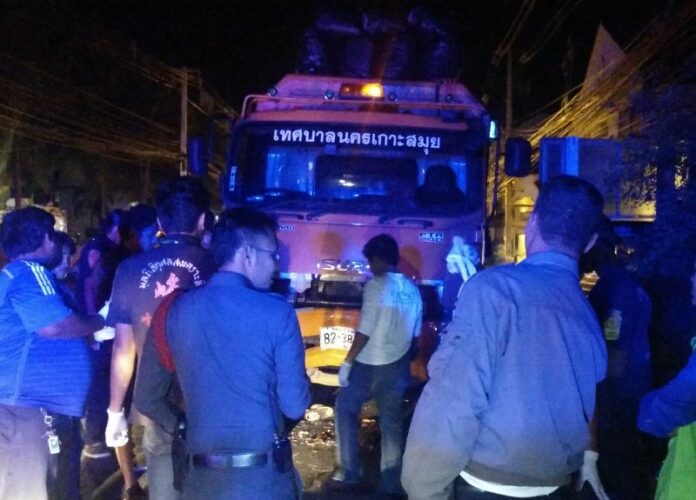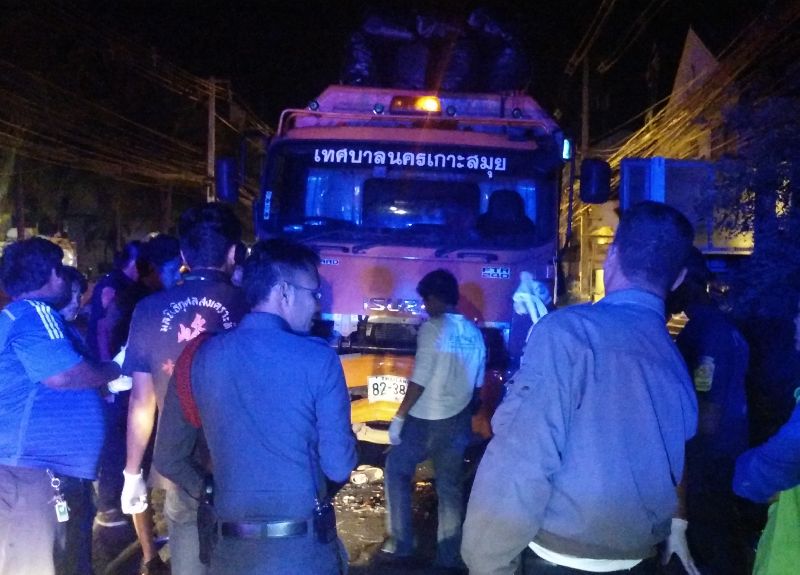 SAMUI — A 26-year-old Frenchman was killed after he rode a motorcycle into a parked garbage truck early this morning in front of Samui Town Center.
Rescue workers had trouble freeing the man, who struck the front of the truck so hard at about 3am on Thursday that his head entered and became stuck in its grill.
It took nearly an hour to extricate his body.
The 35-year-old truck driver, Sangkom Srisat, said he had parked to pick up the garbage around the area for about 20 minutes when he heard a crash.
The French tourist reportedly entered Thailand on Feb. 24. He was not wearing a helmet, according to Lt.Col. Tewet Pleumsut of Bo Phut Police Station.
The man's blood alcohol level was to be tested, Tewet said.