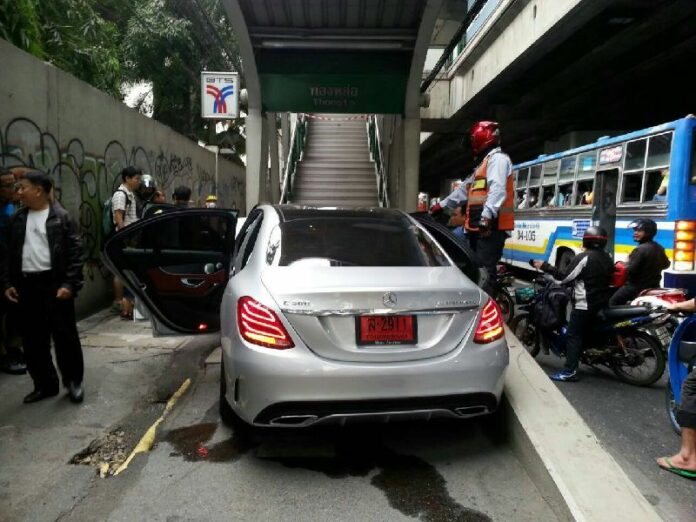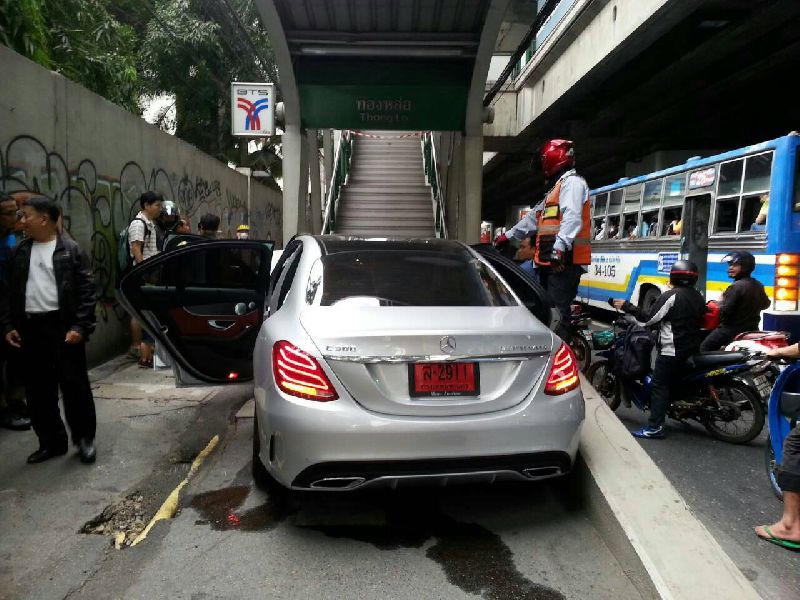 BANGKOK — A Korean man who decided to take a snooze on a Sukhumvit Road sidewalk in his brand new Mercedes-Benz woke yesterday to discover it couldn't take the stairs at BTS Thong Lo.
At about 7am on Sunday, 30-year-old Kumki Lee, who had parked his red-plate Benz at some point on the footpath, suddenly sped the vehicle into the staircase going up to the Skytrain platform, according to Lt. Col. Sarawut Detchsri of Thonglor Police Station.
No one was injured except Lee, who received a minor injury and was sent to Bamrungrad International Hospital for treatment, according to Sarawut.
Puang Puangpila, a 49-year-old food vendor, said she was setting up her stall near the Skytrain station when she saw the car parked on the footpath suddenly speed forward into the staircase.
No alcohol was found in Lee's blood in a test at the hospital, Sarawut said. The Korean man will be charged with reckless driving as soon as he is released from the hospital, he said by phone Monday morning.