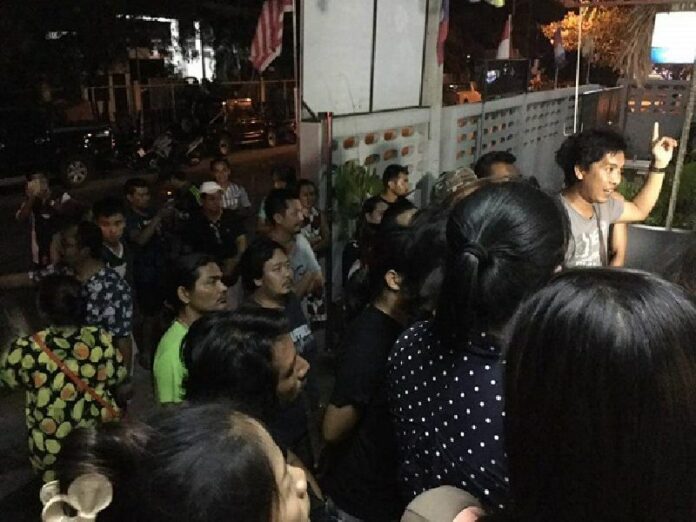 SAMUI — Two Burmese workers accused of raping a 4-year-old girl were released without charge after a medical exam and testimony of the alleged victim cleared them of wrongdoing.
Police determined two Myanmar men were falsely accused by an angry mob Sunday night of assaulting a young Thai girl after Koh Samui Hospital found no evidence of sexual assault in its examination of the girl.
"The girl said during the interviewing process that she was not sexually assaulted," said police Lt. Col. Jaru Phetpan. "For the red marks found on her leg and vagina, she said she was beaten by the boy she was playing with and got into a fight."
Police said the girl's parents, who were present during the interview, understood and dropped their complaint.
Two Burmese suspects, 29 and 34, were summoned for questioning again Monday after several dozen people protested at a police station under the false impression at least one suspect had fled.
The accused men denied any involvement, saying they only were working in the market Saturday night as cleaners when the girl disappeared.
Jaru said although the unfounded accusations and rumors caused damage to the two men, they did not plan to take any action against their accusers.
Related stories:
Anti-Burmese Sentiments Surge as Mob Accuses Worker of Abusing Child