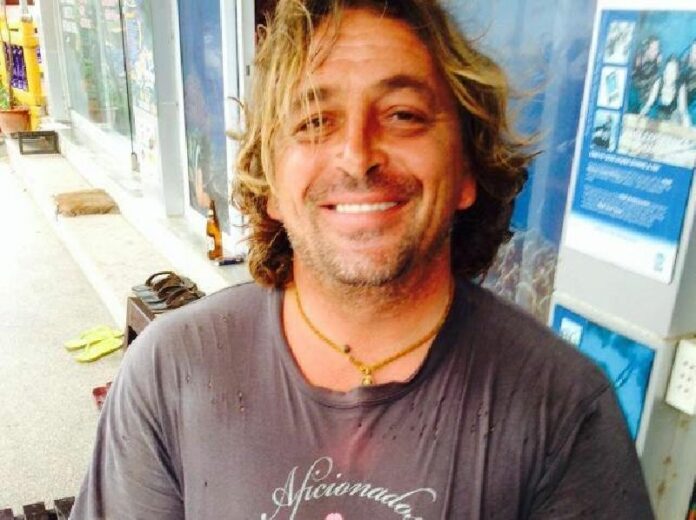 By Teeranai Charuvastra
Staff Reporter
SURAT THANI — Police believe they found the body of a Frenchman who went missing 15 days ago in Surat Thani province.
Remains they believe to be Jean-francois Louet were found in a wooded area in the southern province at 11:30am on Tuesday, according to a local rescue worker.
"Based on our inspection: clothes, necklace, watch, and pants worn on the body matches. I believe it's the same person. We are checking his DNA to confirm," Surat Thani city police commander Wisut Phupansri said.
Col. Wisut said police have yet to learn the cause of death, but no visible signs of assault or violence were found on the body.
"We don't know yet. We are investigating. According to his girlfriend's testimony, he had a mental condition resulting from diving," Wisut said. "He's been a diving instructor for a long time."

Rescue workers carry a body out of a wooded area Tuesday in Surat Thani province. Photo: Kuson Satdha Surat Thani Foundation / Facebook

Local police have notified the French Embassy and immigration police, he said. Now they were working to conclusively establish his identity using a forensic examination.
"We need to match his DNA with his relatives," Wisut said.
Louet, 46, was to take a ferry from the mainland to Koh Tao with his girlfriend on the night of March 14, but he left the boat to find a convenience store and did not return.
Teeranai Charuvastra can be reached at [email protected] and @Teeranai_C.