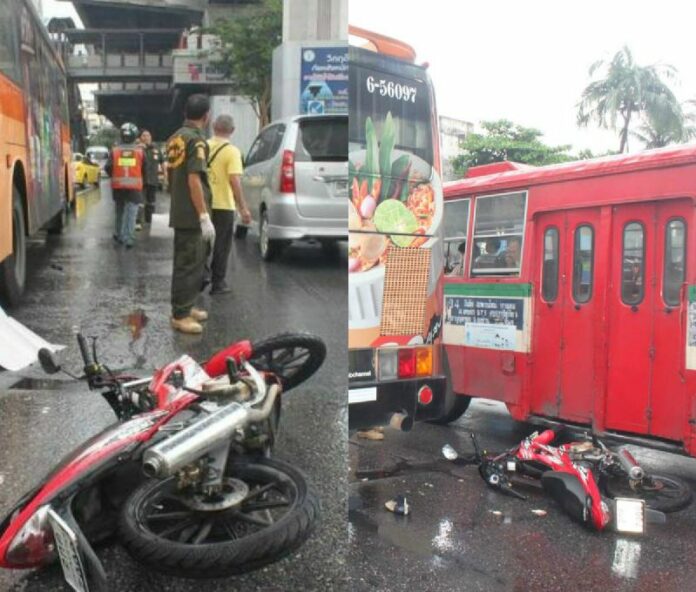 BANGKOK — A motorbike rider was hit and killed by a Bangkok bus at around 10.10am Thursday on Phaholyothin Road near BTS Sanam Pao.
Air-con bus No. 509 running from Phutthamonthon Sai 2 Road to Bangkok's Northern Bus Terminal hit a motorbike as the bus was pulling in to stop near Sanam Pao BTS, killing 46-year-old Sunanta Hongsakul.
The bus driver Sayan Poidee, 40, told police that he was switching from the right lane to the left near BTS Sanam Pao when the bus hit the motorbike ridden by Sunanta which was running parallel to the left side of the bus.
Sayan said he was driving slowly, but the heavy rain this morning made the road slippery and he was unable to brake in time.
Sayan is currently being questioned by police at Phaya Thai Police Station, Capt. Pichai Sikam said by phone Thursday afternoon.
Related stories
Pedestrian Killed by Bus No. 36
Chayanit Itthipongmaetee can be reached at[email protected] and @chayaniti92.