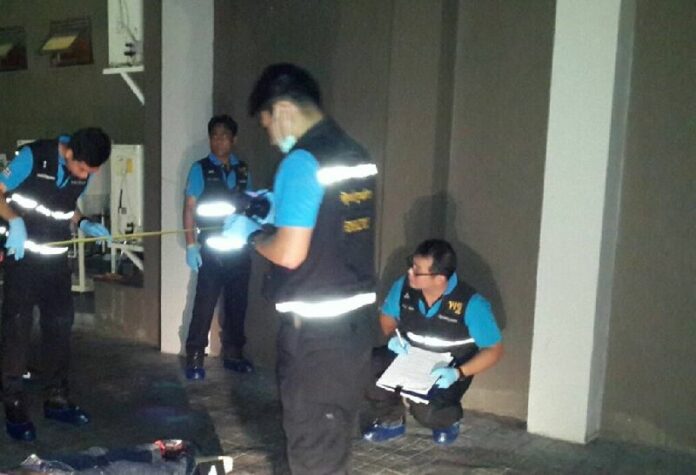 BANGKOK — Emmanuel Jean Vincent's girlfriend rushed to his condo last night after he sent her a photo of him perched in the window of his 26th floor room. The two had been fighting.
When she arrived, it was too late. The body of the 31-year-old French national was already on the ground Wednesday night in front of The Address Sathorn.
"We were unable to tell whether he intended to commit suicide or just accidentally fell," said police. Col. Pongsak Supla-or of the Yannawa Police Station.
Vincent's girlfriend told police she and her boyfriend, who worked as a costume designer fought frequently. She rushed from her place in Pathum Thani province to his condo in Soi Sathorn 12 after he sent her the photo showing his legs dangling over the edge of the window.
Pongsak said no sign of struggle was found in his room.
Police notified the French Embassy while his body is undergoing a forensic examination.
The photo Emmanuel Jean Vincent sent to his girlfriend prior to falling to his death from The Address Sathorn condominium in Bangkok.