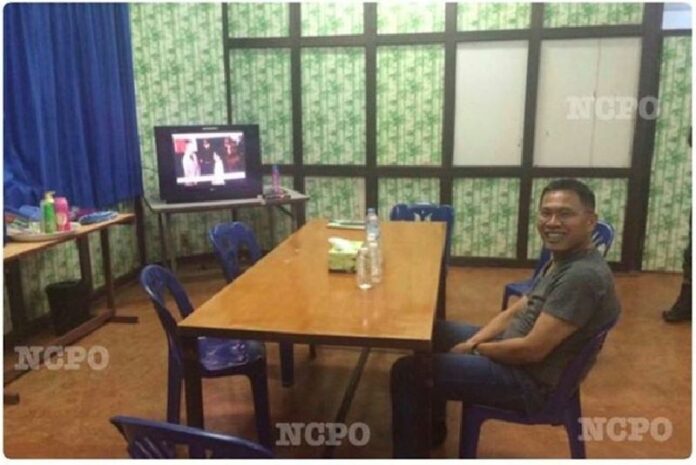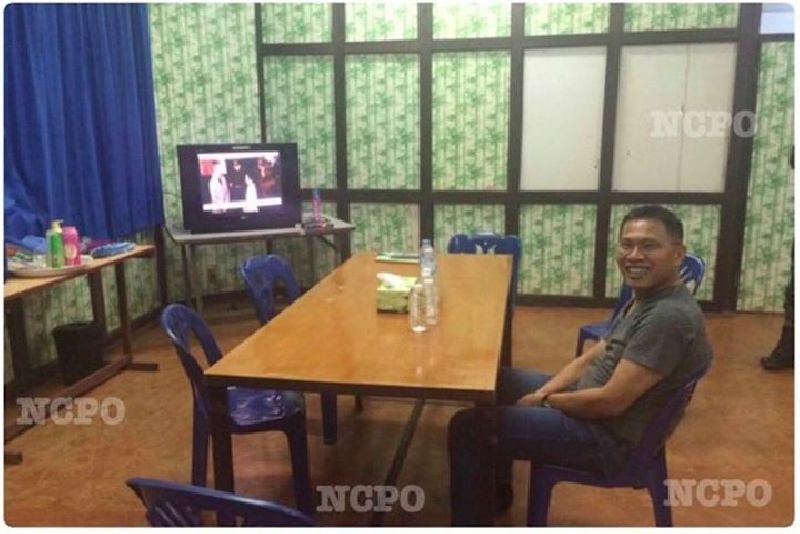 By Pravit Rojanaphruk
Senior Staff Writer
BANGKOK — Former Pheu Thai MP Watana Muangsook will likely be charged with violating the terms of an agreement not to oppose the junta or incite insurrection against the military regime, according to the detained politician's lawyer.
Watana's lawyer Narinpong Jinapak has been notified by the military that his client, who has refused to eat anything but coconut meat since turning himself in to military custody Monday and prompted public demonstrations calling for his release, will be charged for violating the terms of an agreement made under duress in the aftermath of the May 2014 coup.
---
Daily Protests Planned Until Watana Released
---
The 59-year-old former commerce minister was returned to Bangkok this morning from detention in Kanchanaburi province and is being held at the 11th Military Circle in Bangkok. If convicted he faces up to two years in prison.
Watana's most recent detention stemmed from his saying online that he would oppose the proposed constitution written under supervision of the military and set to go before the public in a Aug. 7 referendum.
He was first detained in the days after the military seized power on May 22, 2014, and among those compelled to sign a "memoranda of understanding" including terms they would not "assist, participate in or lead" any anti-junta movement.
Yaowalak Anupan, head of Thai Lawyers for Human Rights, cast doubt as to how criticizing the junta-sponsored charter could constitute a violation of that agreement, which was signed while being detained without charge by the junta – which calls itself the National Council for Peace and Order – a process the junta euphemistically terms an "attitude adjustment" session.
"Watana insists that he had only criticized the draft charter. Is that [not allowed] in the agreement?" asked Yaowalak, who is a lawyer but not representing Watana.
To pro-democracy activist and Red Sunday Group leader Sombat Boonngam-anong, the decision to charge Wattana is meant to make an example of him and instill fear in others. He said it reflects the Thai expression of, "slaughtering a chicken for the monkeys to see."
"If the NCPO cannot stop Watana, the NCPO's power won't be sacred. This is not about law but about power," Sombat said.
It's still premature to conclude whether the strategy will be effective, he added, as detaining Watana has seen renewed demonstrations and a fresh wave of criticism against the junta.
The junta only targets influential figures for detention and prosecution, Sombat said, pointing out that Watana has proven to particularly fierce in his criticism of the military regime which next month will mark its second anniversary in power.
"[Watana] didn't spare the junta it's face," Sombat concluded.
Related stories:
Frustration Boils Over at Rare, Brief Protest
Activists Promise Protest if Watana Not Released by Military