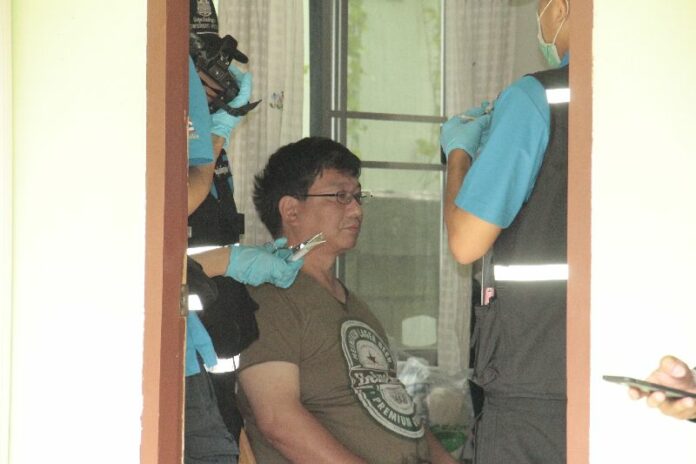 CHIANG MAI — A Japanese tourist was arrested this morning in Chiang Mai province on allegations he sexually abused boys as young as 9.
Teruaki Matsubara, 49, was arrested Wednesday morning at an apartment by officers from local police and the Department of Special Investigation, or DSI. He was charged with multiple counts of sexually assaulting a minor, which carries a maximum penalty of 20 years in prison.
Naphon Worapratheep, a DSI officer at the raid, said police found pornographic photos of the victims on Teruaki's computers. The evidence shows that Matsubara abused a number of boys, ranging from 9 to 16, Naphon said.
He said police were tipped off about the alleged crimes and tracked down Matsubara, who has no previous criminal record or arrest warrant in Japan.
"We have been monitoring him for a while now," Naphon said, describing the number of possibly victims as "at least 10 boys."
Matsubara has frequently entered and left Thailand as a tourist, and police are expanding the investigation to see whether there are others connected to the crime, Naphon said.
Matsubara declined to speak to police and would only testify in court, Naphon said, adding that he's being held at a local police station. He was unsure whether he had any legal representation.
The victims will receive assistance from the Ministry of Social Development and Human Security.
Related stories:
US Authorities Contact Thai Police to Arrest Suspected Pedophile
Statistic: 87 Cases Of Sexual Violence Reported Per Day