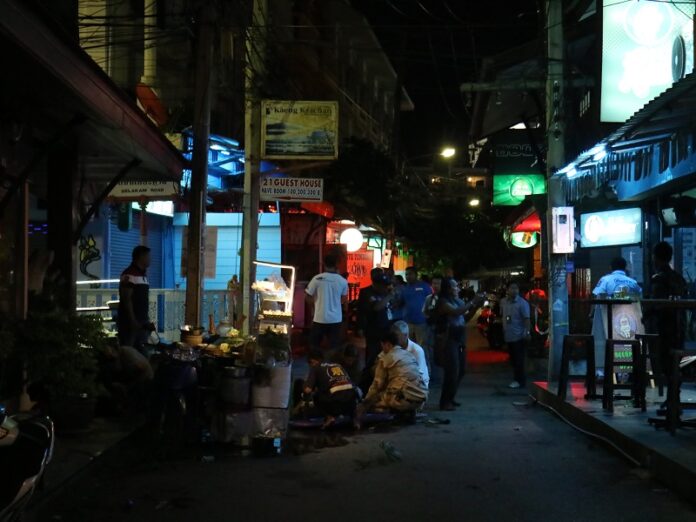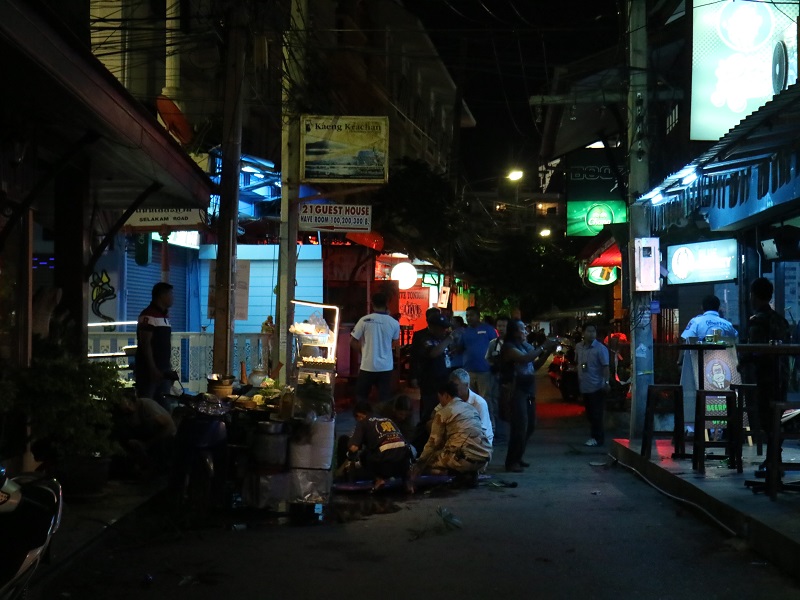 SURAT THANI —  Friday, unlike every other evening, when Jongkonnee Pumkrajang picks her two children up from the restaurant where they work, the three had special plan. For a very rare occasion, they would go out as the pair wanted to treat their mom to dinner for Mother's Day.
But Jongkonnee never got her dinner. Friday turned to be her children's last Mother's Day when a hidden bomb exploded in front of the Marine Police Station in Surat Thani. It was one of many to explode during a 16-hour period starting Thursday afternoon in a series of bombings and fire bombings across the west and south of the kingdom at the outset of a long weekend.
Read: Mother's Day Attacks: Bombs Hit 5 Thai Provinces, Killing 4
Jongkonnee was one of four to die, along with Hua Hin mom Natcha Suvarnphorm, a Trang husband named Picherd Viriyanuphabphong; and Sakonthat Deesukon, also of Hua Hin.
"I called mom at around 8 o'clock, but I couldn't reach her," her 25-year-old daughter Atchima Sanyakorn said through her tears. "Later someone told me she was dead."
The 51-year-old was a mother of two. They didn't have much money, so her kids dropped out of school to make some money wrapping fish wontons at a restaurant in Surat Thani.
Jongkonnee herself was a municipal services worker. She left their home at 3am on Friday to prepare a public area for an alms-making ceremony for Mother's Day, which is celebrated on the Queen's birthday.
After morning alms were made, the 51-year-old, along with some colleagues, packed the offerings for the monks into bags and piled them in front of the Marine Police Station, waiting for a truck which would carry them to the temple.
Around 8:05am, the bomb went off, injuring her and three colleagues. Jongkonnee died of her wounds.
"She had just called me at 6 o'clock to wake me up for work," Atchima recalled of their final conversation.
Atchima said when she and her 22-year-old brother told Jongkonnee they should have gone out for dinner on Friday because she always worked so hard, their mother teased back that the best gift she could get was actual money.
The death of their family pillar left the pair profoundly shaken.
It was also just half an hour after morning alms on Friday when a bomb exploded near Hua Hin's clock tower. Witness said the explosion caused something to shoot into the air before dropping and hitting Natcha Suvarnphorm.
The 36-year-old bar owner was walking back from making merit when she was hit. She later died, leaving a teen daughter behind.
"I was thinking about buying mom perfume since she said she wanted to get some," her daughter, Natcharika Hummund, said of her initial Mother's Day plan.
She ended up spending the day at the hospital.
"I want the perpetrator caught very soon," she said Saturday. "I don't want any incident that kills some innocent people like this to happen again."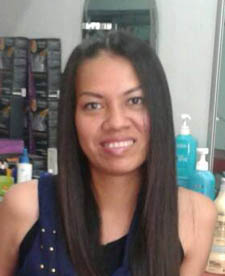 Before Natcha's death, Hua Hin was shaken by the night before by a twin explosion in a tourist area which killed Sakonthat Deesukon, who was on her way home from work.
The 38-year-old, misidentified as a som tam vendor because her body was found in front of a food cart, was walking home after work at a nearby massage place, according to her brother, Jeerasak Deesukon.
Jeerasak lives in Chonburi province and only learned about his sister's death Saturday.
"If all her stuff was not taken after the bombing, I believe police would have been able to contact me sooner," Jeerasak said. He suspects someone robbed her body, leaving her without identifying documents or cellphone, as neither were found on her body.
The first of the four victims to die was mourned at a funeral on Friday. Picherd Viriyanuphabphong, 51, was among many vendors rushed to the hospital after an explosion tore through the area they were setting up stalls for a downtown evening market at about 5pm on Thursday.
Picherd sold fried Chinese bread sticks, or Pa Tong Ko. His back took the brunt of the explosion.
Though doctors rushed to operate, they were unable to save him. His 45-year-old wife, Watthanee Viriyanuphabphong, remains hospitalized at Trang Hospital.
Some families have received some assistance from state agencies. Junta leader Prayuth Chan-ocha has announced the government will help as possible.
Related stories:
Condemning Attacks, Amnesty Calls on Govt to Take the High Road
Prayuth Links 'Bad People' Behind Bombs to Referendum, Calls For Patience
Mother's Day Bombings: Authorities Move to Secure Targeted Cities
Mother's Day Attacks: Bombs Hit 5 Thai Provinces, Killing 4
One Killed, At Least 12 Injured in Hua Hin Explosions