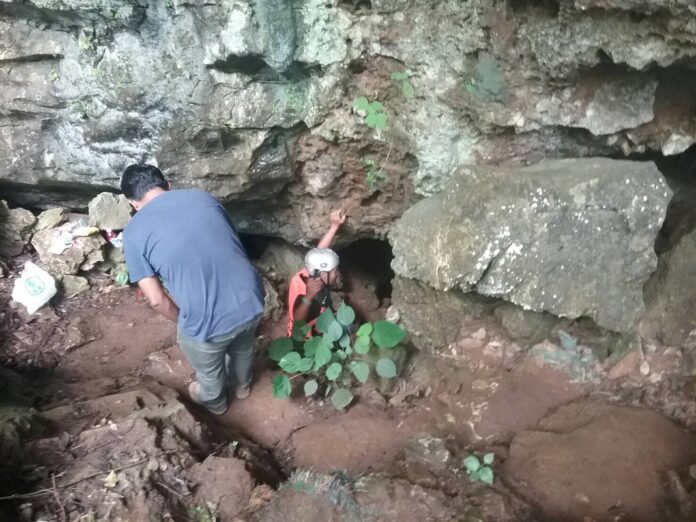 CHIANG RAI — Park rangers in Chiang Rai province launched a search Thursday for a foreign tourist who went into the forest to meditate a week ago and then vanished.
The tourist, who was only described by a witness as Asian-looking, was last seen Aug. 12 as he made his way to the Tham Luang – Khun Nam Nang Non forest park, known for its many caverns.
"We have sent out search parties until we find him, dead or alive," forest park director Sawasdi Taweerat told reporters Friday. "But I believe he's still alive, because the missing man had plenty of food supplies with him."
Pavinee Mayer, a vendor who appeared to be the last person to have seen the missing tourist, said the man stopped by at her stall on the afternoon of Aug. 12 and told her, in Thai, that he was trekking into one of the caves in the forest to meditate for several days.
The tourist, who "looked either Chinese or Japanese," left his bicycle at her stall and carried his supplies into the jungle, Pavinee said. When she returned to her stall on Wednesday, the bicycle was still there, so she alerted police.
After the search was halted Friday with no sign of the man, officials said they still have one large cave to search in a few days once flood water drains from its entrance chamber.