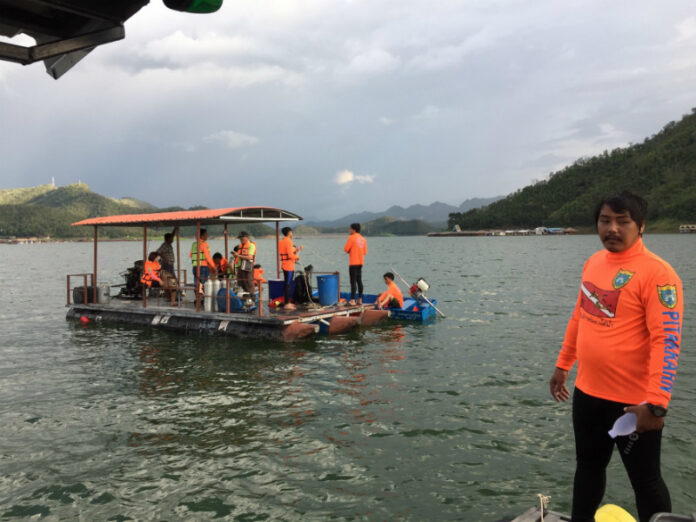 KANCHANABURI — Rescue workers Sunday continued their search for a man who disappeared after jumping into the Srinagarind Dam, nearly 24 hours after the incident.
Rescue workers from Pitakkarn Foundation said they resumed looking for Anirut Khunwichaeng, 39, who jumped in to swim at about 3pm on Saturday while visiting the Kanchanaburi province dam and is presumed to have drowned.
Anirut was on a raft floating near the embankment of the dam on the Khwae Yai River with 10 friends when he jump into the water without a life jacket.
The search was proving difficult, as the area where Anirut disappeared is about 80 meters in depth, a rescue worker said.