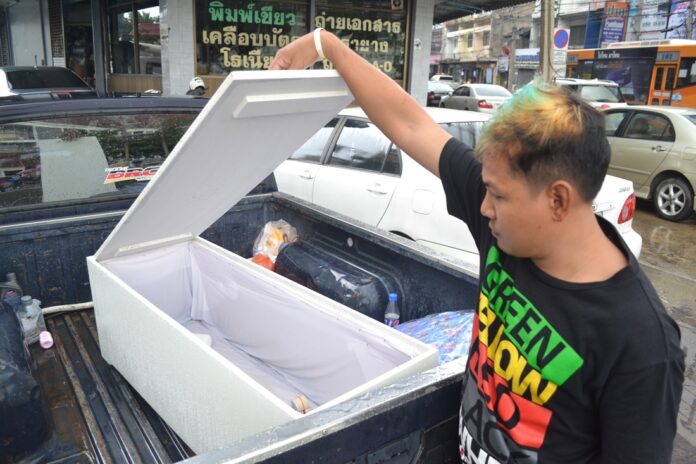 BANGKOK — Police were investigating Wednesday how a deceased newborn went missing from a hospital morgue in southwest metro Bangkok while the dead baby's family worries it was taken for necromantic rites.
The police inquiry came after the premature baby's mother and other family raised alarm the body was stolen for use in animistic rites – a lucrative trade – while the hospital's director said all explanations were being considered.
"We have summoned everyone related to this," said Samphan Komrit, director of Samut Prakan Hospital, by telephone. "We're looking into all possibilities."
He said the incident was unprecedented.
"We will implement measures to prevent this from happening again, even though this has never happened before in the history of our hospital," Samphan said.
Sutthirat Wangklang filed a criminal complaint Tuesday on behalf of his sister, whom he identified only as Na. He said Na recently gave birth after only six months of pregnancy, and the baby lived for two days in an incubator at Samut Prakan Hospital before dying of heart failure Friday.
When Na's family went to pick up the dead baby on Tuesday, hospital staff said they could not locate the body, Sutthirat said.
"I'm afraid someone may have stolen the body for black magic," he told reporters after filing a complaint at Samut Prakan City Police Station. There was no apparent evidence to support the claim.
Hospital director Samphan said he would cooperate with the investigation.
Aborted fetuses or corpses of stillborn babies are valued by practitioners of black magic rooted in pre-Buddhist rites. One enduring tradition is the creation of kuman thong, a magic charm containing a child's soul, which is believed to bring luck and prosperity.