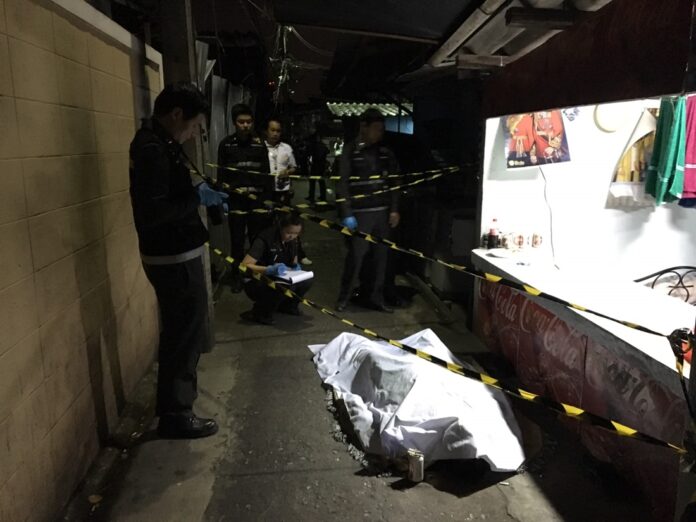 BANGKOK — Police on Friday said an investigation was being launched into a group of policemen who during the course of a raid on a gambling den were seen kicking a suspect senseless who later died of his injuries.
Don Daengchantip, 34, was cornered and beaten by officers from Sutthisan Police Station as he attempted to flee a suspected gambling den in Bangkok's Samsen Nok district. A police spokesman said it would take up to 30 days to establish why Don died and who was responsible.
"Please don't rush to judgment yet," Col. Kritsana Pattanacharoen said by telephone. "We must be fair to both sides."
Kritsana said police and other experts would jointly conduct an autopsy on Don's body to ascertain the cause of death. The results are expected in 30 days, though police can extend it to 60 more days if needed, the spokesman said.
A formal inquiry was also set up to discover whether the policemen involved in Don's death were guilty of excessive force.
Don, who worked as a driver for a Japanese businessman, was betting hi-lo with fellow gamblers when police officers raided their den early Wednesday morning. Don attempted to flee and swung a fist at his pursuers once cornered, prompting the officers to subdue him, according to eyewitness Wichan Kwanmuang.
In security camera footage of the incident, a man is seen attempting to break free, at which point four or five other men all begin delivering swift kicks to him on the ground.
Wichan told reporters police kicked Don until he passed out. The suspect was later pronounced dead at the scene by rescue workers. He left behind a 2-year-old daughter.
Don's family can file a complaint against police if they believe he was a victim of excessive force, police spokesman Kritsana said.