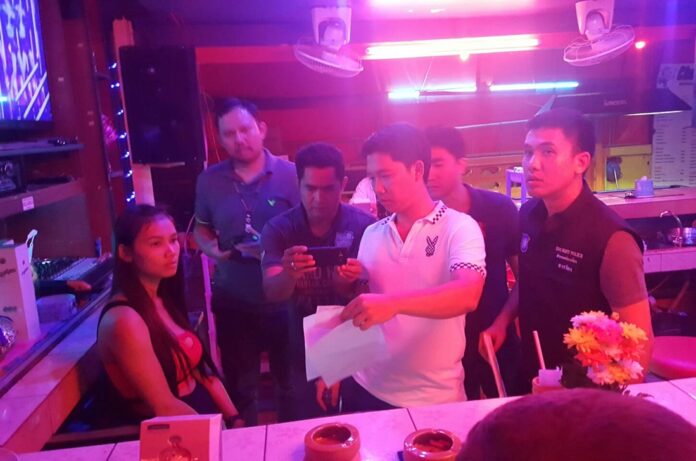 PATTAYA — A bar owner in the resort town of Pattaya was arrested Tuesday night on suspicion of forcing a minor into prostitution at an establishment police said served a foreign clientele.
Wannida Man-in, 24, allegedly ran the illicit business on the second flood of Relax Bar in Soi Buakhao, according to Pattaya police chief Apichai Klobpetch. Wannida pimped out the 17-year-old girl exclusively to foreigners, Col. Apichai said Wednesday.
"She only accepted foreign clients, both farang and Asians," Apichai said. "They didn't serve Thais."
Apichai said officers raided the bar on a tip. He said Wannida claimed the girl voluntarily asked for the job, and she did not know she was a minor.
Wannida was charged with human trafficking, pandering and running a bar without a permit. The court denied her bail on Wednesday, Apichai said.
The girl was reportedly sent to a state-run shelter home in Chonburi province.
Asked whether any foreign clients would be prosecuted, Apichai said police were trying to find them, but the girl told him she could not remember any names.
"She said she couldn't remember. There were some Europeans, but she couldn't remember their names," the colonel said.
Although prostitution is illegal in Thailand, it is widespread in Pattaya's red-light district.