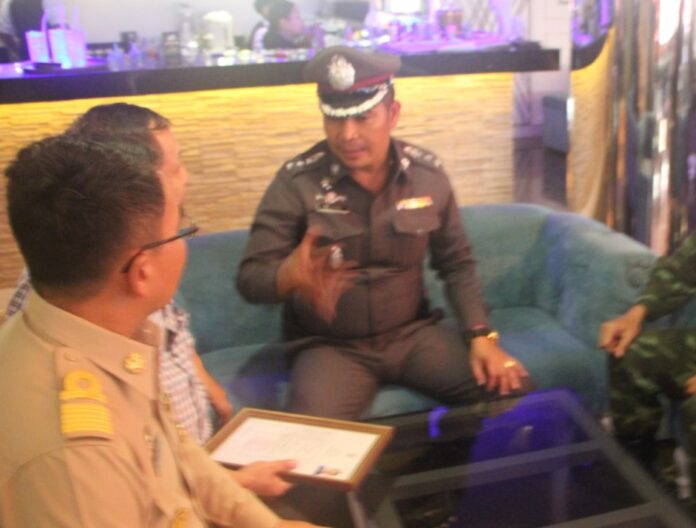 PATTAYA — The chief of the Pattaya City Police Station reported to the court on Friday for a libel charge filed against him by another senior police officer.
Col. Apichai Klobpetch reported himself to the judges a day after a court issued an arrest warrant for his failure to appear as scheduled. He said the warrant has been withdrawn, now that he has appeared in court.
Apichai said he didn't report to judges yesterday because he was in China for state business and didn't notify the court in time.
"I was on an overseas bureaucratic duty, but I was slow in sending my letter asking for a postponement," the police colonel said.
The charge was filed in July by Col. Phairat Phaiphonrat, a deputy commander at the police academy. Phairat accused Apichai of posting on social media that a charity drive initiated by Phairat was a scam.
Phairat could not be immediately reached for comment, but Apichai said he and the plaintiff are negotiating for a settlement outside of court.
"I think we will reach an agreement eventually, because we are fellow police officers," the Pattaya police chief said. "It was a misunderstanding on my part."
He said he will meet Phairat for settlement negotiations on Tuesday.