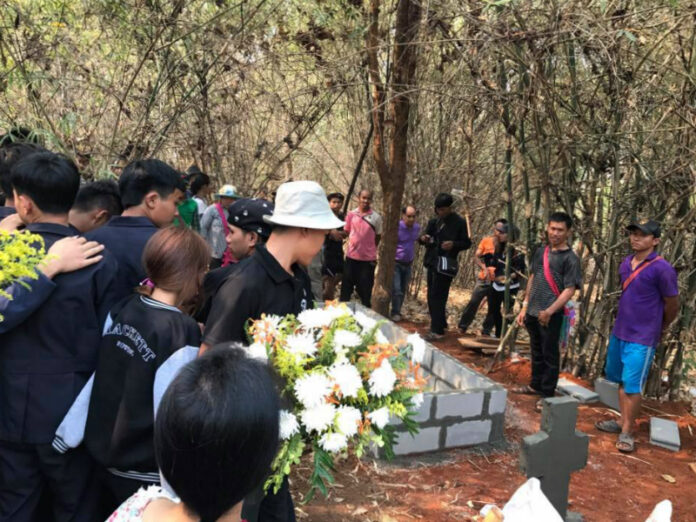 BANGKOK — Indigenous peoples advocates on Friday called for protection of witnesses to the shooting death of a young activist after one was reportedly threatened.
The Network of Indigenous Peoples asked the National Human Rights Commission in Bangkok to insure that witnesses to the killing of Chaiyaphum Pasae are protected after one of his associates, Maitree Chamroensuksakul, found bullets laid in front of his bathroom Thursday night.
"He was the first one who arrived at the shooting scene that day," said lawyer Sumitchai Hattasan, who is working on the case for the network. "Though it wasn't clear if it involved this issue."
Maitree had bad blood with military personnel in the area after they sued him two years ago over a video he posted online of an officer slapping a civilian in the Chiang Dao district. He was exonerated in court. In recent days he had told reporters he didn't think his friend was involved with drugs as alleged by the authorities.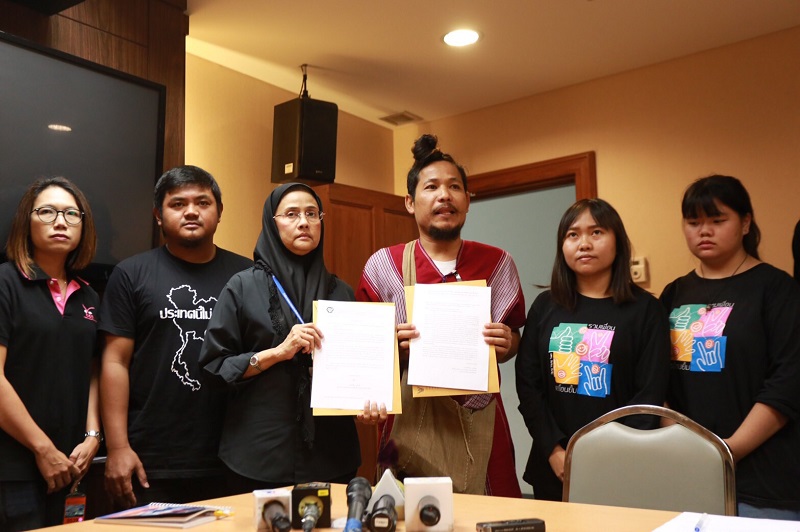 What happened one week ago Friday remains disputed. The army responded to widespread dismay over the death of the Lahu man by saying he was shot after threatening soldiers with a hand grenade. A very different account emerged Wednesday, when an eyewitness told Voice TV that Chaiyaphum was shot attempting to run away from soldiers who were severely beating him.
That discrepancy has led to calls on social media for the army to release security footage which could settle the disputed circumstances in which Chaiyaphum was shot to death on March 17.
Regional army commander Lt. Gen. Vichak Siribansop said Thursday that he had seen footage showing Chayaphum's car stopped for the search.
"I saw the CCTV footage, it's just a normal check. The officers were not armed," he told media Thursday. "But then he resisted, and that's when the guards joined in."
According to an army arrest report for the man traveling with Chaiyaphum, the Lahu activist ran from the checkpoint in Chiang Mai province after officers found 2,800 amphetamine tablets hidden inside their car. When they chased him, it said that Chaiyaphum pulled out a grenade.
It was a reasonable case of self-defense, Vichak said, adding that "if it were me, I might have switched to full auto already."
On Wednesday, a hill tribe man told Voice TV that Chaiyaphum was severely assaulted by soldiers before the shots were fired. Another witness told Thai PBS that she and some other people saw the altercation but were ordered to stay away.
Vichak's assertion there was footage capturing some or all of the incident has led to an internet petition on Change.org calling for the release of any such footage.
"The truth from the security camera must be revealed to show fairness to the people and the authorities," wrote petitioner Natee Vakunchapuk.
"If there is really a video documenting the authorities' search of Chaiyaphum, the Lahu man who was shot dead, like the third regional commander has claimed, why not just release it to stop the rumors?" tweeted dissident democracy activist Sombat Boonngamanong.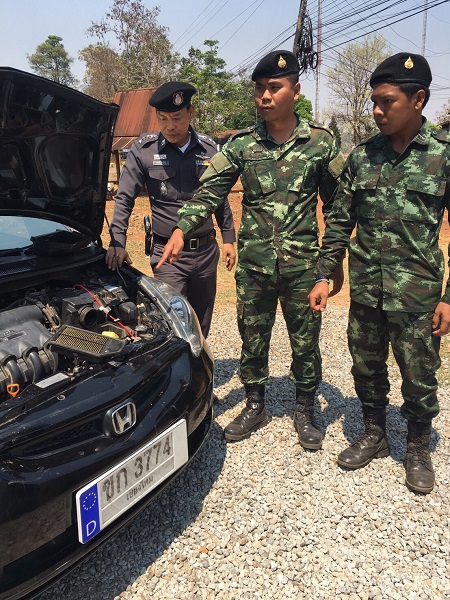 Conflicting Characterizations
Contradictory claims about Chaiyaphum have spawned controversy throughout the week.
One has been his age. The authorities have relied on his ID card, which identified him as 21. Those who knew Chaiyaphum say he was 17, pointing out that birth registrations are often inaccurate for ethnic hill tribe groups.
More than that, his friends have also said it is impossible that he was involved in drugs.
Police officials said Wednesday that officers purchased drugs from Chaiyaphum in a late January sting, which he managed to escape.
They also cited several pieces of circumstantial evidence.
Police Maj. Gen. Phanudet Boonruang said his bank records showed frequent cash transfers, sometimes as high as 80,000 baht.
The owner of the black Honda Jazz in which Chaiayaphum was riding was also wanted on drug-related charges, police said.
Sumitchai, the civil rights lawyer, said they had evidence to disprove the police assertions but declined to share it yet.
Brought in by the indigenous peoples network to represent Chaiyaphum's family, Sumitchai said the legal team was still discussing what to release.
Wilailuck Yerbaw of the Network of Indigenous Peoples, which works with ethnic groups nationwide, said Chaiyaphum lived with his mother and stepfather. He was occasionally paid for field work or training children by her organization IMPECT and Plan International.
Wilailuck said that before he was killed, Chaiyaphum was on his way to seek permission to leave the area, a normal procedure for stateless people, as he was due Tuesday to join forum on children's rights in Bangkok.
Members of the National Human Rights Commission plan to travel to Chiang Mai on Saturday to review the case.
Related stories:
Witness Says Soldiers Shot Lahu Activist as He Fled Beating