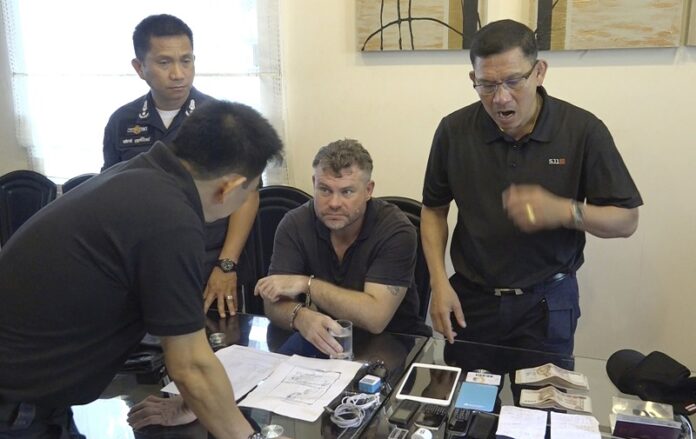 KOH SAMUI — Police say they have arrested a British man wanted in his own country on a drug trafficking conviction.
The Narcotics Suppression Bureau says 47-year-old Jonathan Michael Moorby was detained in a joint operation with Interpol on an island in southern Thailand.
Police said Tuesday that Moorby had fled England before a court sentenced him to 15 years in prison for trafficking cocaine and amphetamines.
Police said they will charge Moorby with possession of a fake passport and illegal entry into Thailand before he is deported to Britain.