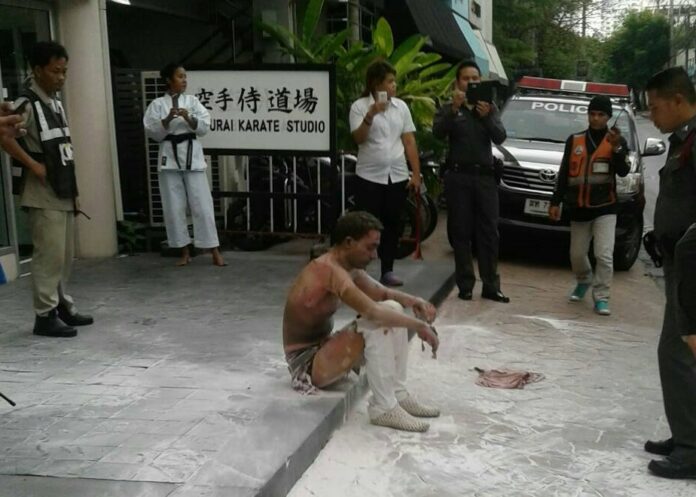 BANGKOK — A foreign man is being treated for burns he received after setting himself ablaze in front of the Iranian Embassy in Bangkok, a police spokesman said Saturday.
The man, who remains unidentified, was seen dousing himself in gasoline and setting himself on fire with a lighter in front of the embassy at about 1pm on Friday.
"We still do not have his identity," Col. Krissana Pattanacharoen said by telephone. "He's still receiving treatment. Seventy percent of his body was burned."
Krissana said police have to wait for the man to recover before questioning him.
He added that officers found a number of leaflets at the scene but would not elaborate.
Police Sen. Sgt. Maj. Anek Permsomboon, who was stationed at the embassy Friday, told Matichon he saw the man walking toward the embassy with a sign reading "Don't voted Iris" in English and another three words he believed were in Arabic.
Iran's presidential election took place Friday, with incumbent President Hassan Rouhani leading in the initial vote count.