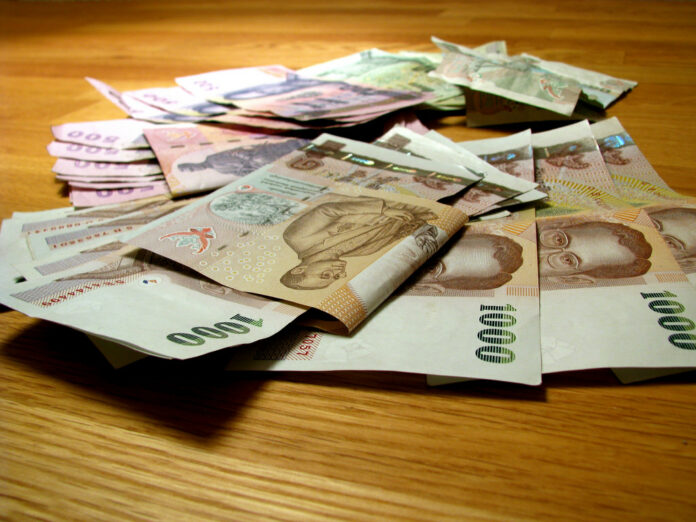 BANGKOK — The rubber stamp parliament's proposal for a VAT increase next year was shot down by the government on Saturday.
While the interim parliament's committee on economics argued that raising value-added tax from the current rate of 7 percent to 8 percent would help boost the nation's coffers by at least 60 billion baht, Deputy Prime Minister Wissanu Krea-ngam said the government will not consider it.
"The government has not come up with this idea," Wissanu told reporters while attending a conference at Banyan Tree Hotel on Saturday. "And I believe that if this issue was submitted to the government, the prime minister would naturally put a stop to it."
Finance Minister Apisak Tantivorawong likewise told the press Friday he does not endorse the plan.
The call for an 8 percent VAT was first floated by the National Legislative Assembly, or NLA, on Thursday along with other proposals such as taxing online vendors based overseas and introducing a new tax on properties that will benefit from new rail lines.
The NLA's committee on economics said raising VAT will haul in about 60 billion to 70 billion baht in revenues.
News of the government mulling VAT increase in past years often made a big headlines every year before criticism forced authorities to back down.
Although Thailand's VAT rate has been officially pegged at 10 percent since the 1997 economic crisis on recommendation from the IMF, successive governments in the following decades have annually postponed the change and kept the actual rate at 7 percent.
This year's postponement is set to be renewed in October.
Related stories: